SwitchBuddy - better way to transfer screenshots from Switch
SwitchBuddy makes it easier to transfer screenshots (and videos) from Nintendo Switch console to mobile device. After connecting the app to Switch it loads all the screenshots and allows the user to save everything with a single tap - or save/share screenshots one by one.

iOS: You can also choose the import destination. By default SwitchBuddy will download screenshots and videos to Photos library, but you can change this to iCloud Drive instead.
Android: Images and videos are saved to the filesystem.
Loaded screenshots can also be quickly shared using native share sheets. So you can quickly send them to your friends, to other cloud apps and more.
iPad version supports drag & drop - so users can open SwitchBuddy and Files side-by-side for example and use this method to sort screenshots into folders.
This app is not affiliated with Nintendo.
Features
Quick transfer
Save to Photos or iCloud Drive
Camera zoom
Quick screenshot sharing
Themes
How it works
Select screenshot in the Album app
Select "Send to Smart Device"
Scan the first QR code with SwitchBuddy & confirm connection
Wait a bit for connection
DONE
Pricing
SwitchBuddy is a free app without ads or additional in-app purchases.
About the developer
I am Filip Němeček from the Czech Republic.
I have been developing software close to ten years and in the last few primarily focused on iOS and Apple platforms.
SwitchBuddy was created because I was frustrated by the clumsy process required to transfer screenshots from Switch to my phone.
Android version was developed by my friend Milan Suchomel.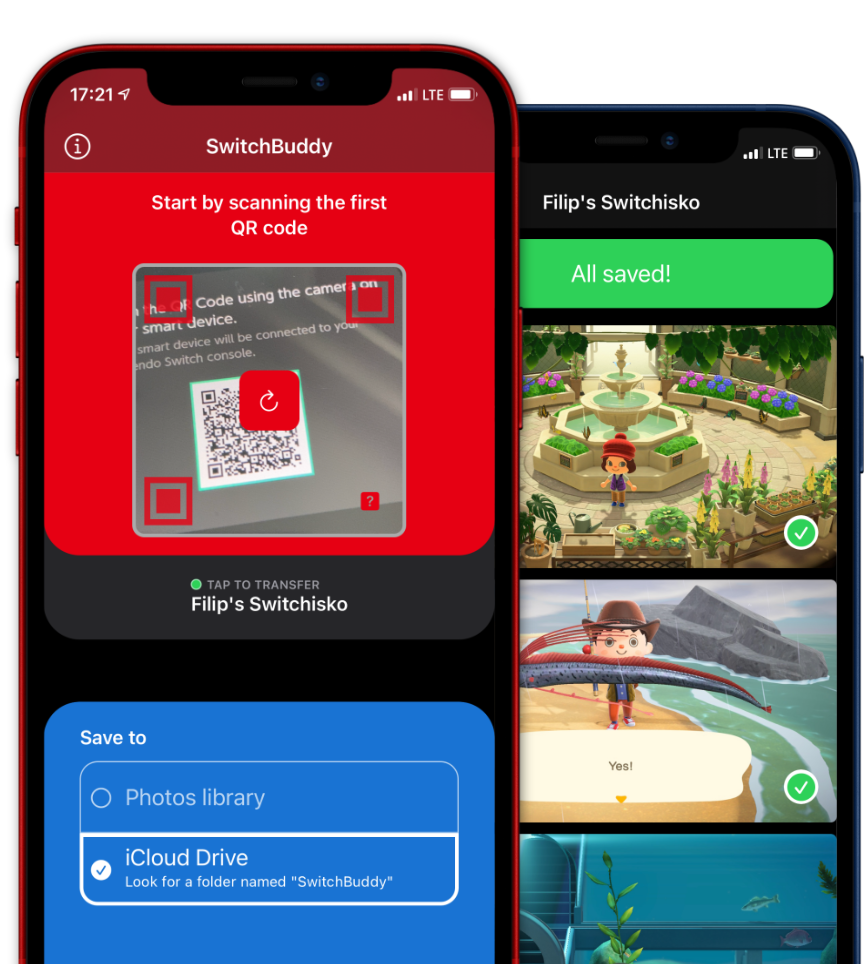 ---