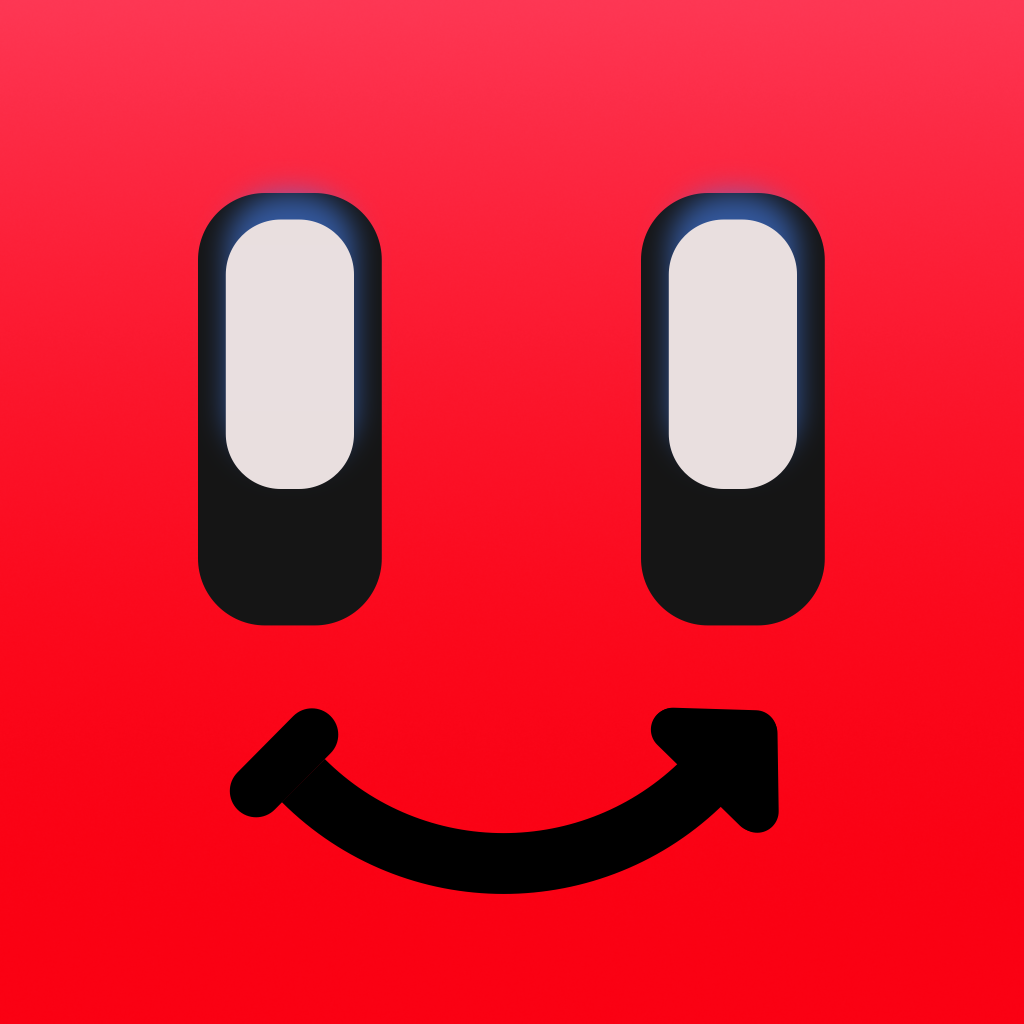 PRESS RELEASE
Oct. 17, 2023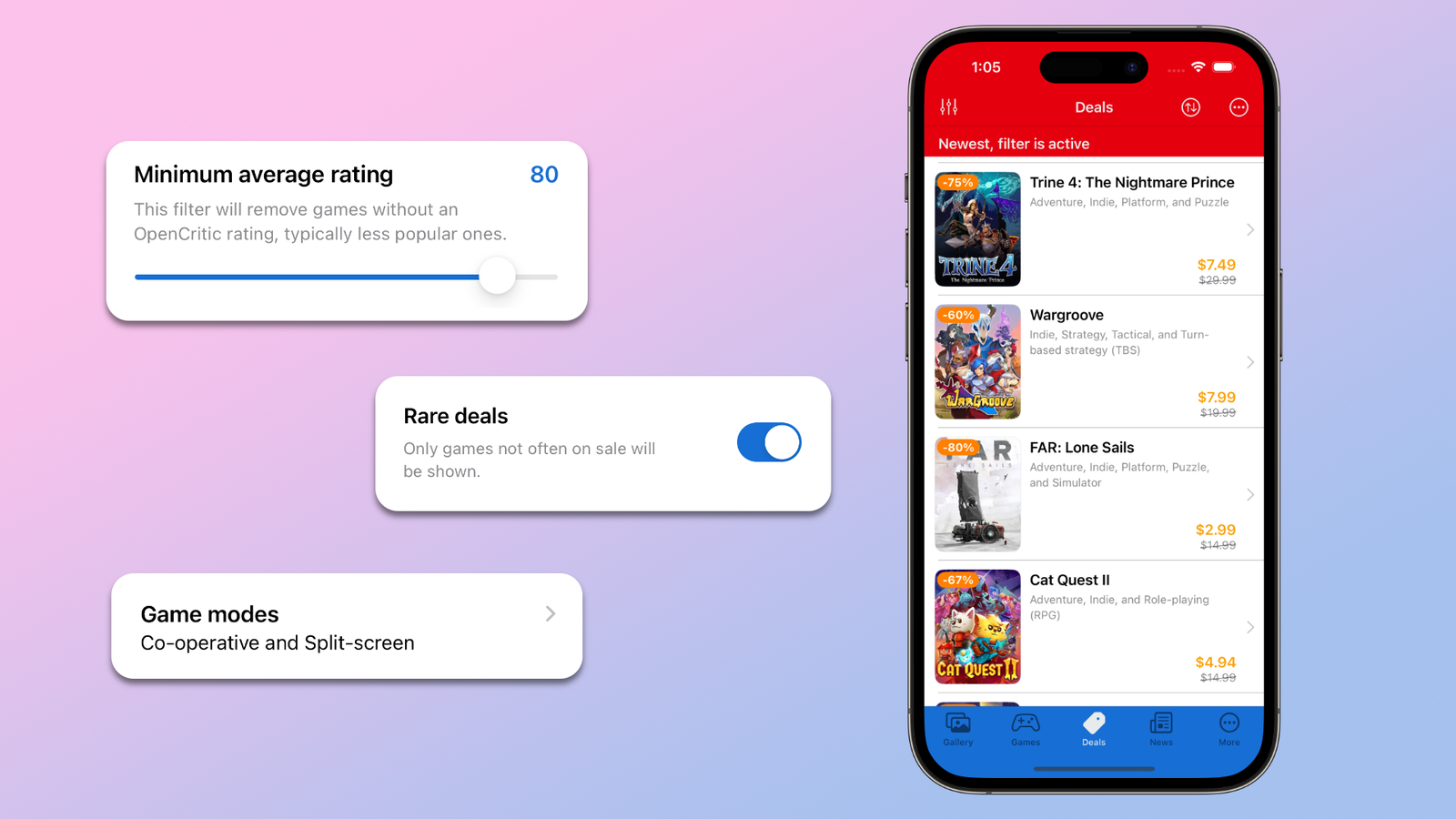 SwitchBuddy makes it easy to find the best games & deals for Nintendo Switch
Update 3.6.0 introduces filters when browsing large lists of games, making it possible to refine the listings.
New filters
Building on the recent OpenCritic integration, SwitchBuddy adds filtering when browsing large lists of games. These lists are available by choosing a particular game mode (for example, Multiplayer or Split-screen) or by selecting a genre first (like Shooter, Racing, Platform, etc).
Once the user selects a particular list, it can be further refined with new filters. All lists can be filtered by minimum average rating on OpenCritic and game modes or genres depending on the initial selection.
For example, SwitchBuddy now makes it easy to find critically acclaimed racing games that support split-screen or find the best single-player shooter games available.
Tip: Choosing any minimum average ratings also filters out less-known games without OpenCritic scores.
Extra options for Deals filtering
Nintendo eShop often has over a thousand games on sale at any moment. The new SwitchBuddy update makes it straightforward to find the best deals. Users can filter deals based on the average rating, available game modes, and genres and see only "rare deals." By selecting rare deals, the app will only display games that are seldom on sale, giving more prominence to games not often discounted.
By leveraging existing sort options for deals, users can easily find the best & cheapest deals available thanks to the combination of average rating filter and lowest price sort.
Deals filtering requires SwitchBuddy+.
Availability
SwitchBuddy version 3.6.0 is available from the App Store starting October 17, 2023.
---
Contact email
---
Links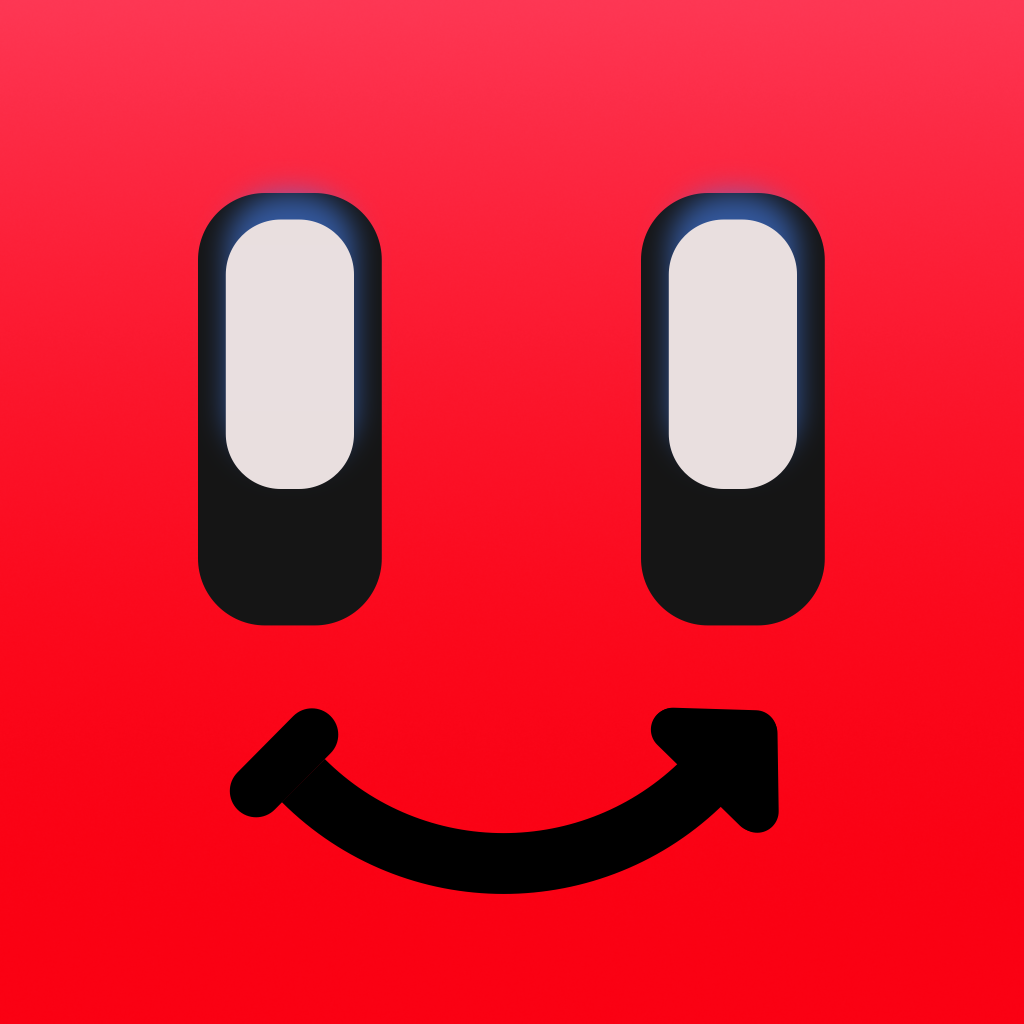 VIEW PRESS KIT
SwitchBuddy
Nintendo Switch companion app