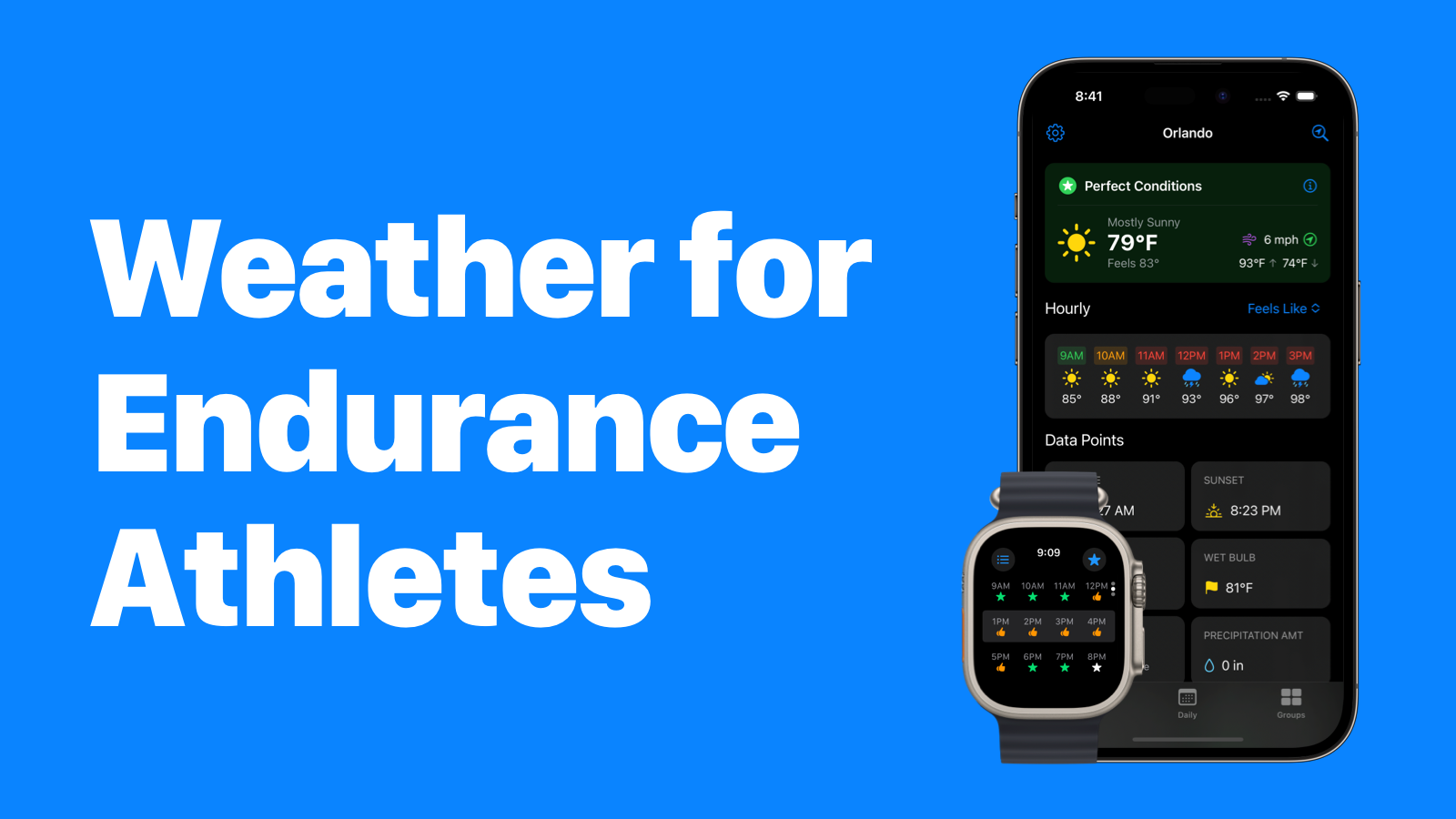 Summary
Apollo is the go-to weather app for athletes and outdoor enthusiasts. Perfect for planning weekly bike rides or long runs.
Apollo helps athletes answer 3 questions:
What are the best days to train during the week?
What are the best hours to train?
How should I prepare myself?
How is Apollo Different from Other Weather Apps?
Ideal Conditions and Ratings
The user experience prioritizes training decisions and planning. All hourly forecasts have PERFECT, ACCEPTABLE or BAD ratings depending on pre-configured ideal conditions and active times. Ratings are based on the user's preferences instead of a mysterious formula.
Apollo supports Wet Bulb Global Temperature (WBGT) for hourly forecasts and ratings. WBGT is a better tool for athletes to keep track of temperature conditions during the summer because of its increased accuracy when measuring conditions in direct sunlight.
Weather Groups and Route Analysis
Weather Groups help athletes track hourly forecasts across multiple locations. While groups are valuable for runners and hikers, they excel in cycling. Cyclists can monitor weather conditions before leaving for a ride and even add a route to visualize the journey, simplifying planning and preparation.
Here are some key benefits of using Weather Groups for cycling:
Selecting the appropriate gear before each ride.
Choosing the optimal days and times to hit the road.
Ensuring proper hydration and fueling strategies.
Avoiding challenging headwinds, resulting in a more comfortable return home.
Pricing
Apollo is FREE to download with two subscription options. The FREE version includes a 10-day forecast and ideal condition ratings.
Apollo PREMIUM costs $9.99 per year and includes weather groups with multiple locations, Apple Watch app & complications, home screen widgets, update ideal conditions and active times.
Apollo ULTRA costs $29.99 per year and includes all the features of PREMIUM, plus 20 locations and auto-generate locations in Weather Groups.
New users can try PREMIUM FREE for 7-days.
Features
Apollo can be used as a general purpose weather app. Still, it shines when planning outdoor activities like running, cycling, hiking, etc.
Apollo's FREE version includes the following features:
10-day daily and hourly forecast
10-day hourly ideal condition ratings
Apollo's Premium subscription unlocks the following additional features:
Weather Groups with multiple locations
Apple Watch App and Complications
Home screen widgets
Lock screen widgets
Customize ideal conditions and active times
Who Makes Apollo Weather?
Apollo is actively developed by Axel Rivera, an indie developer, cyclist, and kayaker living in Orlando, Florida.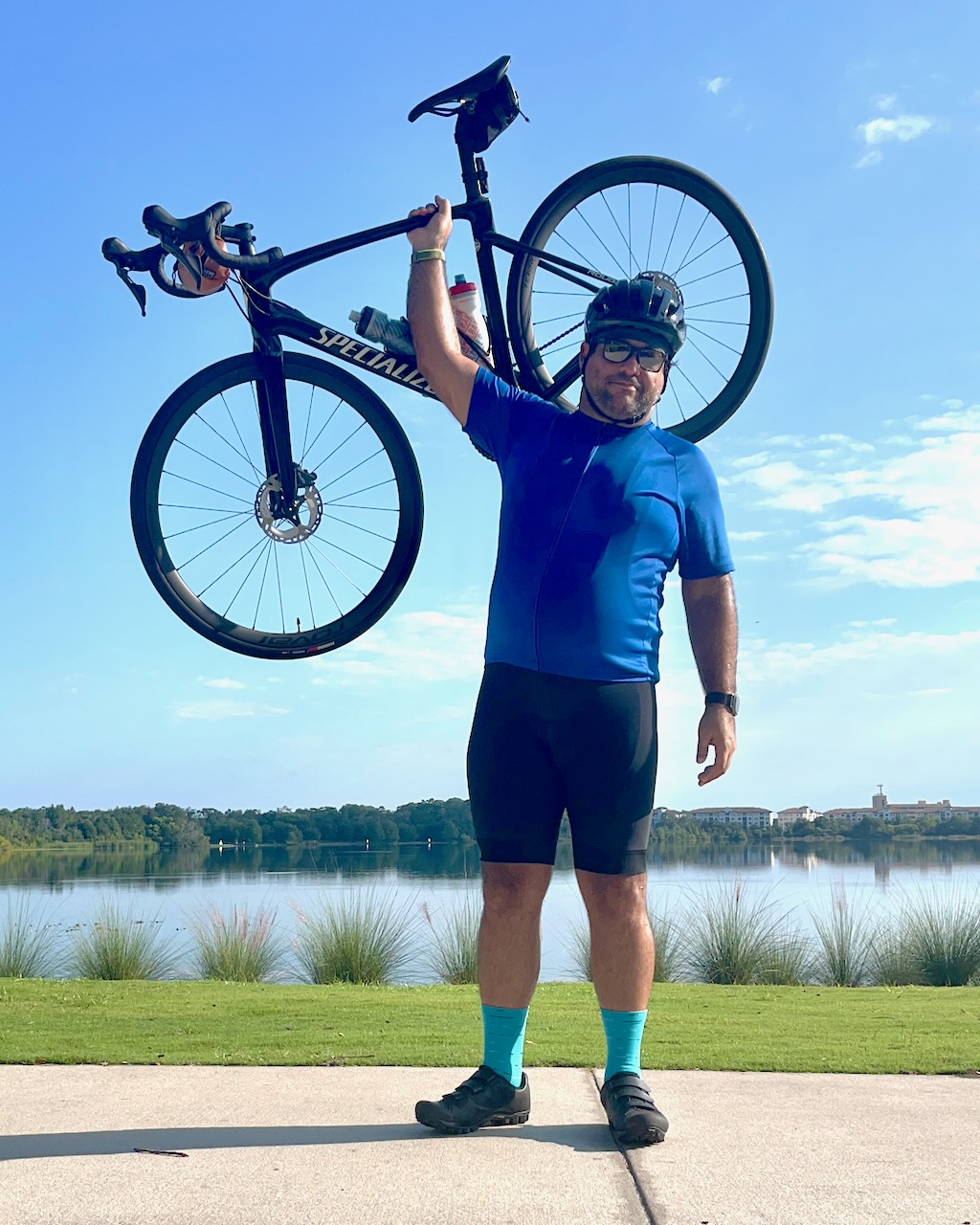 Fact Sheet
Release Date
January 5th, 2023
Supported Platforms
iOS 16+, watchOS 10+
---
Continue to images