PRESS RELEASE
Feb. 10, 2022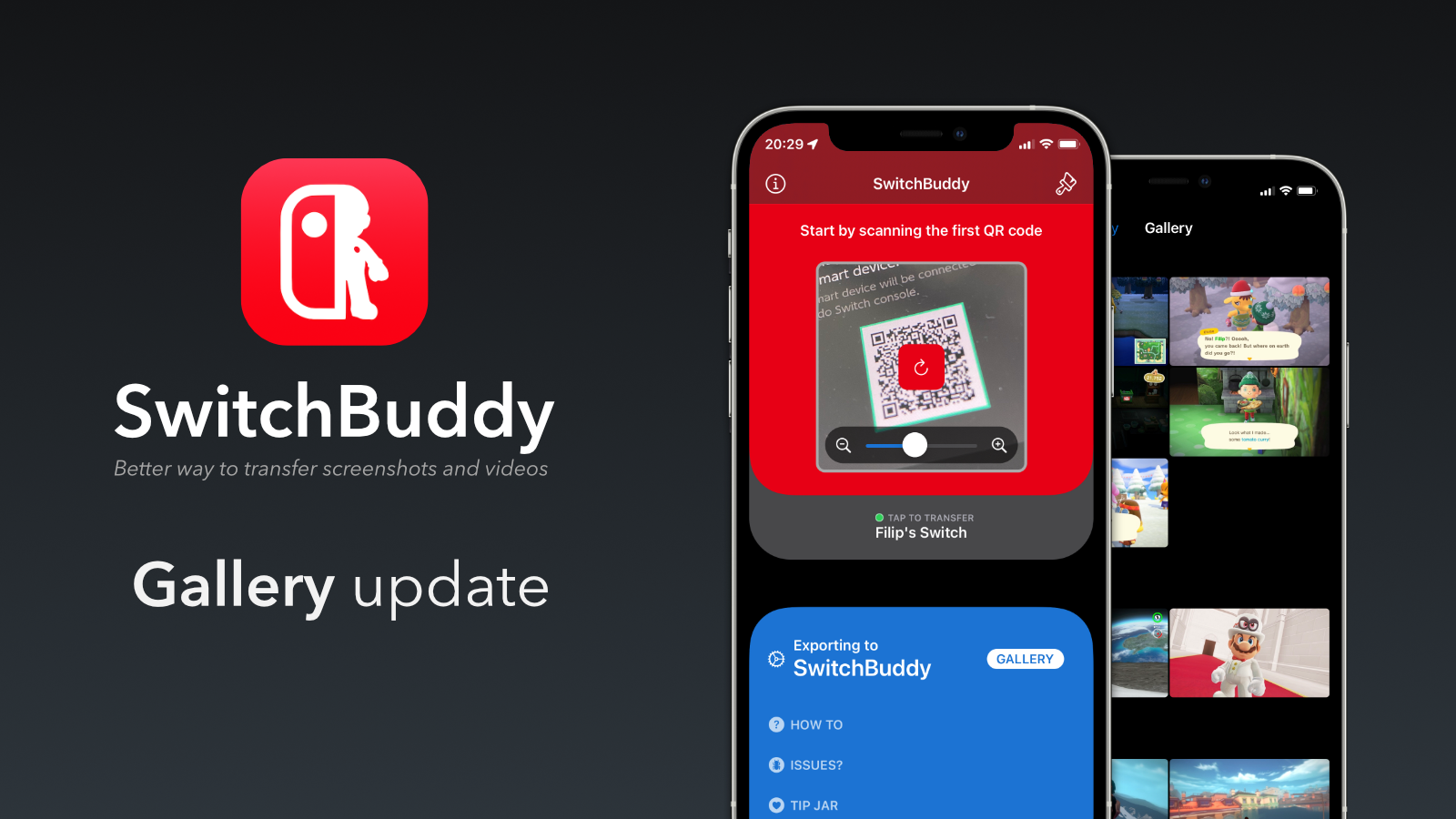 SwitchBuddy adds Gallery with a new update
With version 1.6.0, gamers can view their transferred screenshots in a brand new Gallery. Screenshots are grouped by game and sorted by date for an optimal viewing experience.
There is a full-screen image viewer with zoom and fluid gestures. Screenshots can be shared via native Share Sheet by the "tap and hold" gesture on the miniatures in the Gallery.
Together with the Gallery, new version brings third export option to the app. In-app storage acts as a source for the Gallery and exported files are also available via iOS Files app for easy backup or other actions.
More minor new features include a new "Issues" screen to help troubleshoot connection to Switch and an email support option.
New zoom mode
The last new feature is aimed at gamers playing in docked mode. With new viewfinder zoom (up to 10x), it is now possible to comfortably scan the QR code for connection without getting up and getting close to the TV.
Recap
Gallery
In-app export option
Issues screen
Viewfinder zoom
SwitchBuddy makes transferring screenshots and videos from Nintendo Switch to iOS devices easier.
---
Contact email
---
Links
VIEW PRESS KIT
SwitchBuddy
Nintendo Switch companion app