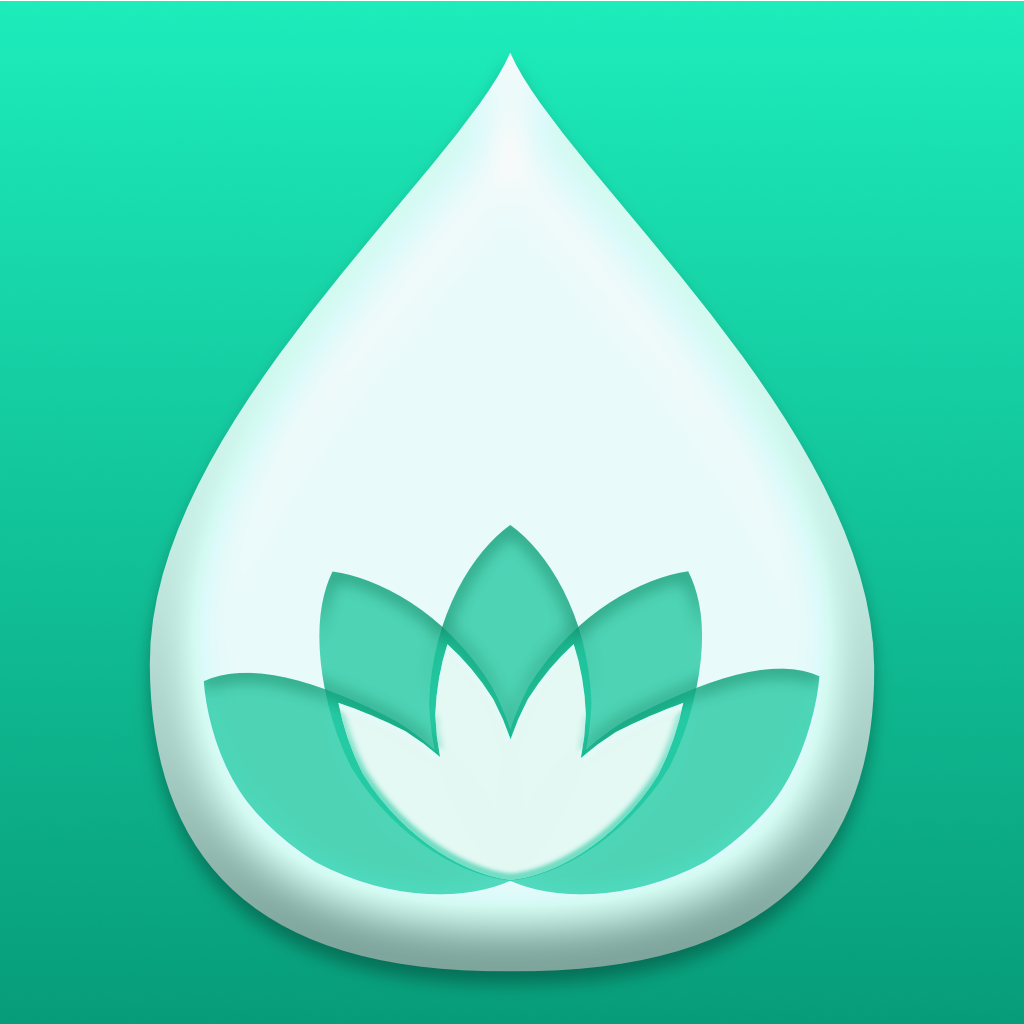 PRESS RELEASE
Oct. 12, 2023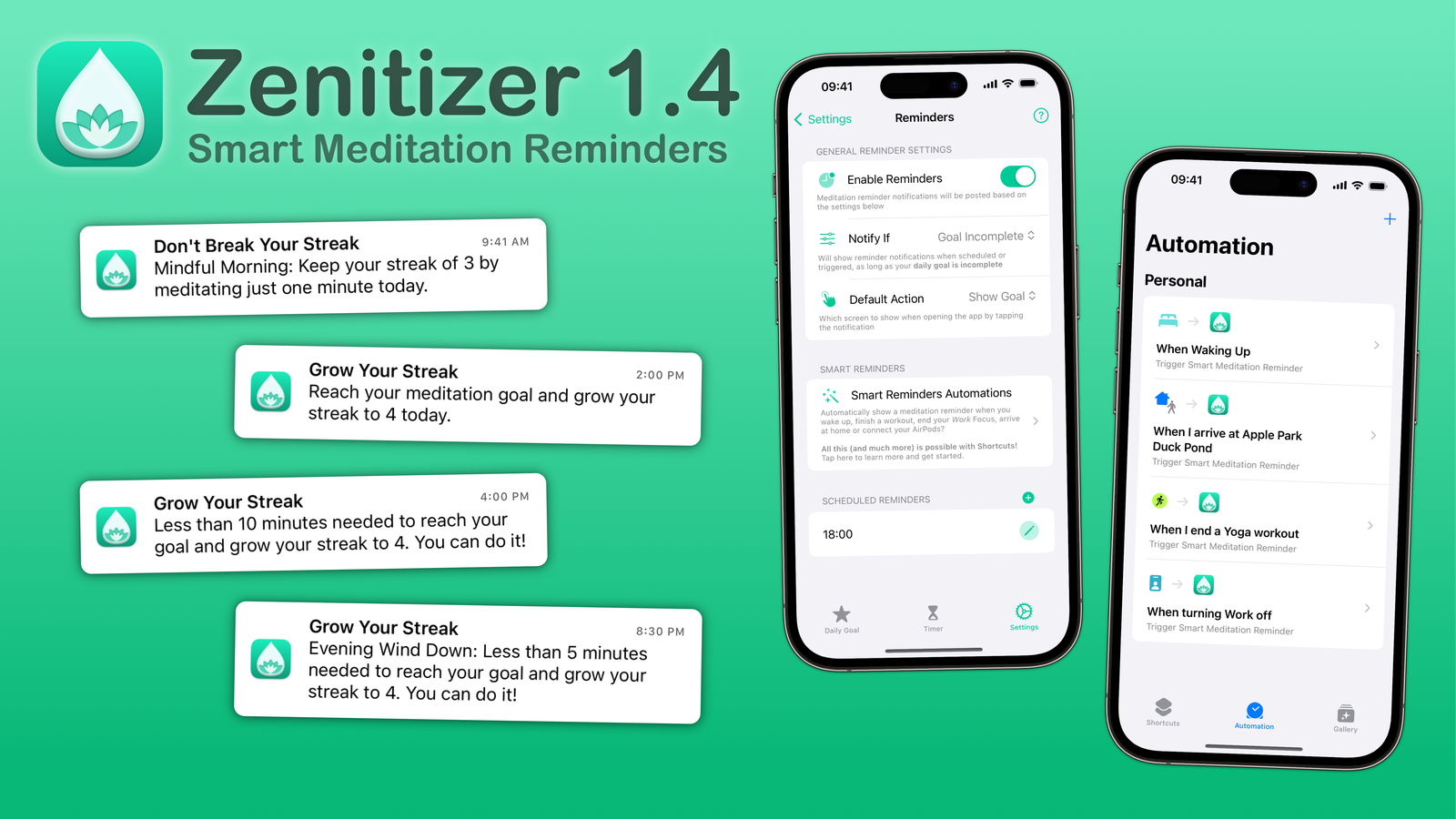 Zenitizer 1.4: Smart Meditation Reminders
Meditation Reminders, a much-requested and highly anticipated feature is ready to be released on November 8, 2023.
It incorporates a number of smart optimizations to make sure the notifications will come at the right time and under the right circumstances:
WHEN: Set times for scheduled notifications
WHAT: The notificaitons includes motivational nudges if users are close to completing their goal and the messages have varied wording throughout the day.
WHY: Define rules for notifications:

Only want to be notified when you're about to break your streak?
Or notify as long as you have not reached your daily goal?
Or maybe you want to always be notified, even if your goal is complete?

WOW: Smart Reminders with the help of Shortcuts Automations

Automatically show a meditation reminder five minutes after waking up
Automatically show a meditation reminder after finishing a workout
Automatically show a meditation reminder when your Work Focus ends
Automatically show a meditation reminder when you arrive at your favorite meditation spot in the local park
With Shortcuts automations and Zenitzier's powerful Shortcuts actions users can get those motivational nudges whenever it best suits them throughout the day 😉
Pricing
The basic reminders functionality is available for free but in order to configure the schedule or other advanced settings as well as for smart reminder automations a Zenitizer+ subscription or lifetime purchase is required ($2.99/month, $19.99/year or $69.99 lifetime).
Release
It has been released for App Store review and is ready to be published on November 8, 2023.
TestFlight
If you would like to try out the new Smart Reminders feature, you can join the TestFlight by clicking here.
---
Contact email
---
Links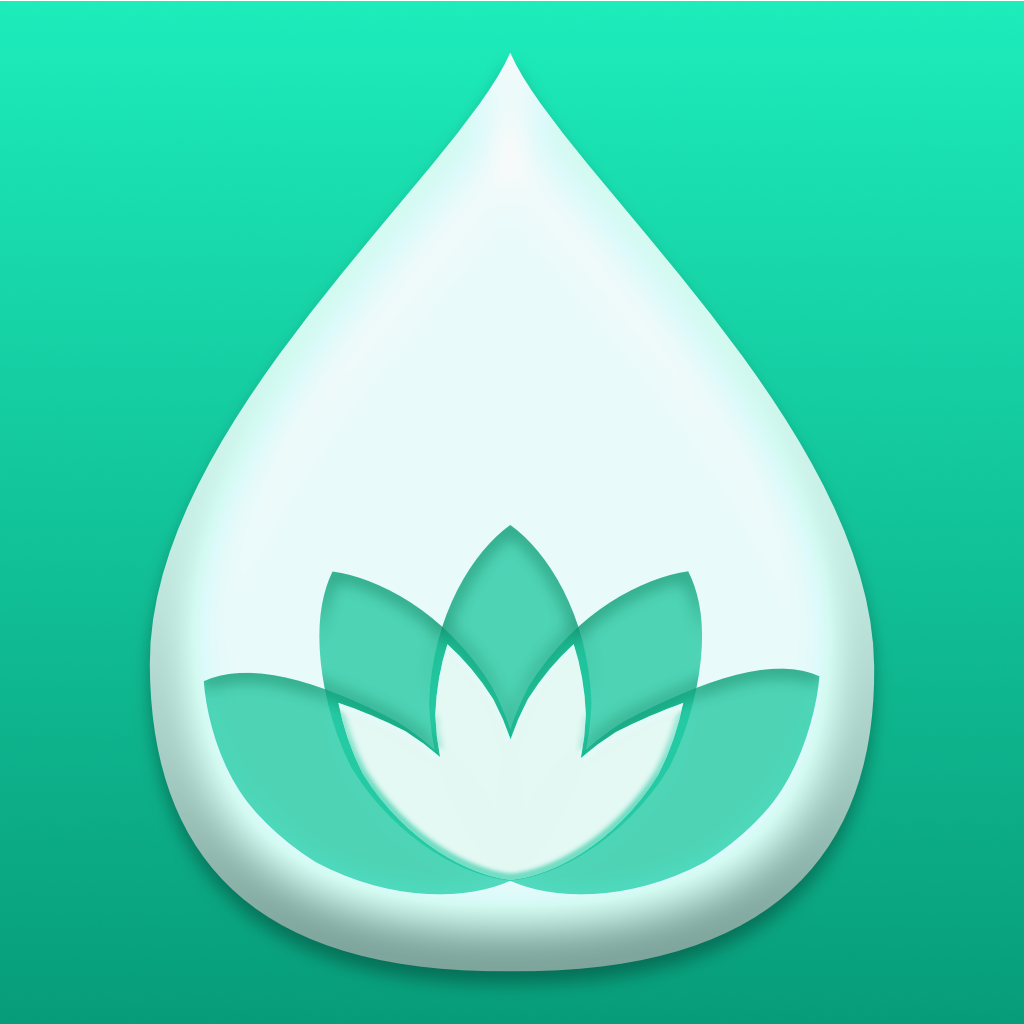 VIEW PRESS KIT
Zenitizer
Clean & Simple Meditation for iPhone and Apple Watch