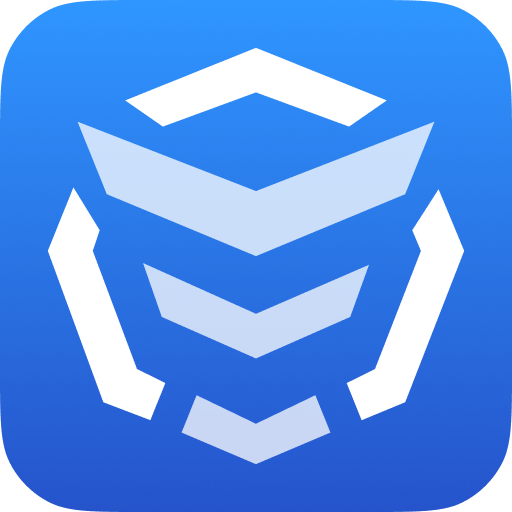 PRESS RELEASE
Nov. 9, 2022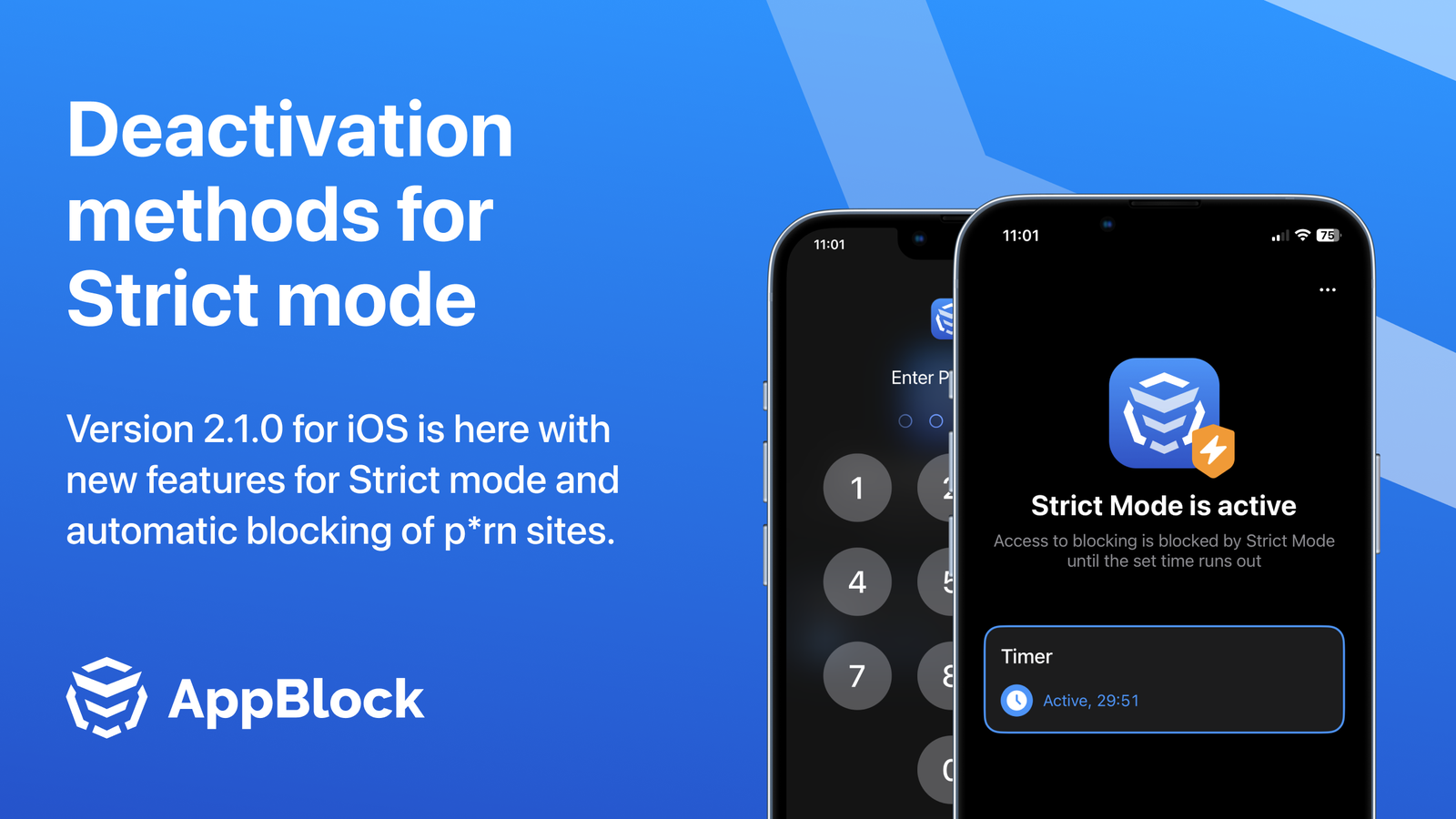 New levels and deactivation methods for Strict mode
As it happens with us, we don't wait a minute and we prepare more news and features to make AppBlock better. Your feedback is important to us so we can adapt AppBlock to your needs.
With the arrival of iOS 16, we've been given a whole new set of options and we're making the most of it. So now let me introduce you to the other new features that are in the latest version 2.1.0.
Strict mode deactivation methods.
Strict mode is there for those who know they couldn't keep their schedule. By activating Strict mode, you deny yourself access to the AppBlock, so you can't relieve yourself and enable, for example, tick-tock, at the first sign of temptation. Unfortunately, you have occasionally managed to lock your app for longer than necessary. That's why we've added the option of a voluntary deactivation methods.
PIN code method
When setting up Strict mode, just select PIN as the deactivation method. You have to enter the PIN twice and then you can use it to disable Strict Mode in case of an emergency.
Charger connection method
This is one of our favourite features. Strict mode only turns off when you connect to the charger. A great option for those who only charge at home and don't want any temptation from apps while out at work. However, if you have to charge your phone every hour, we definitely recommend the PIN method.
Of course, you can leave this option disabled to prevent misuse.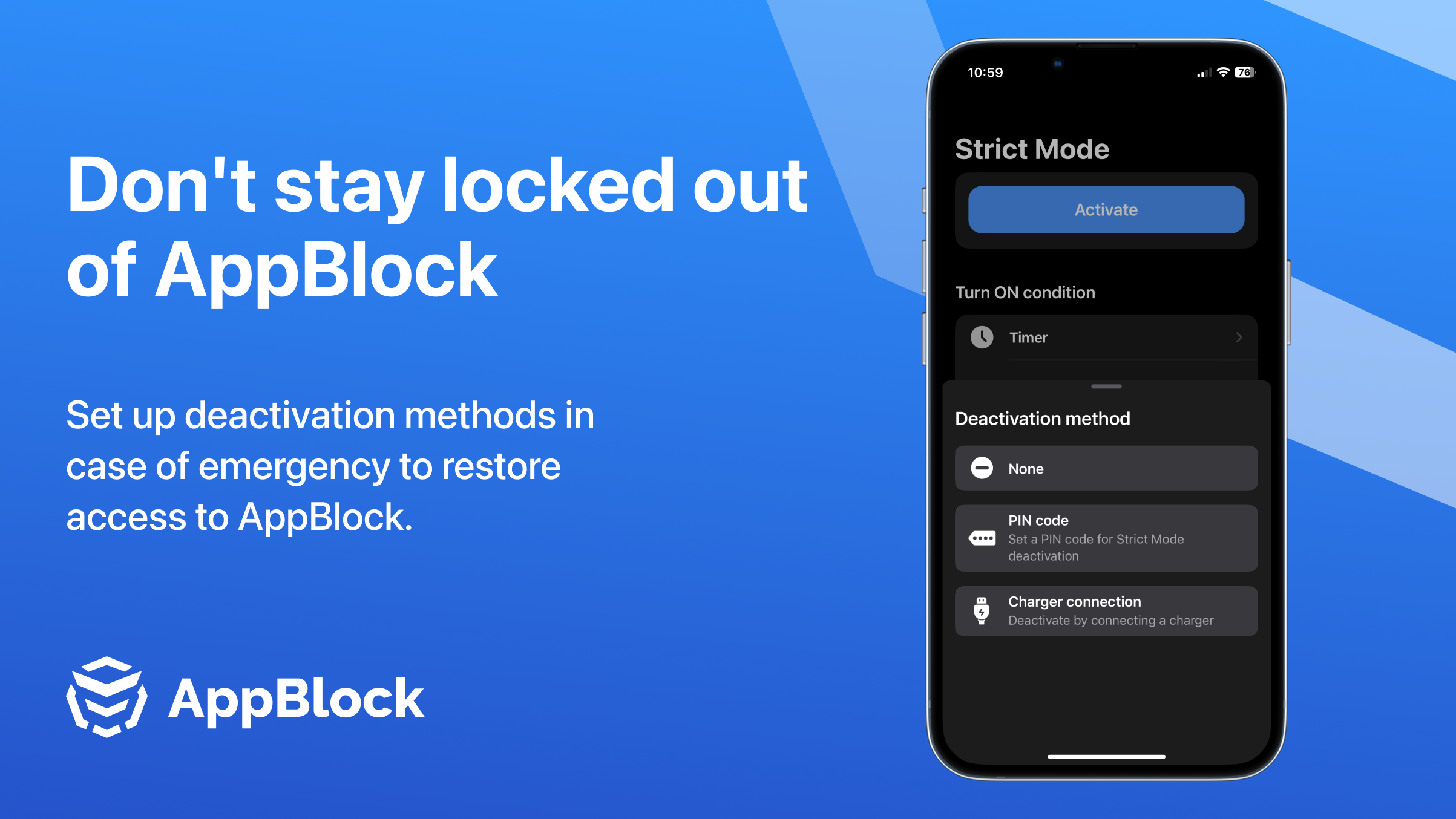 Automatic porn blocking
The second new feature is related to blocking websites. You can now turn on blocking all porn sites with one button. This option can be used for both Quick Blocking and Schedules. In the settings, just go to the Webs tab and you will find the switch in the Extra options. You can use this both for yourself and as an effective parental control tool. For example, if you also use your tablet or phone for work and show something to clients, this can help you avoid uncomfortable situations.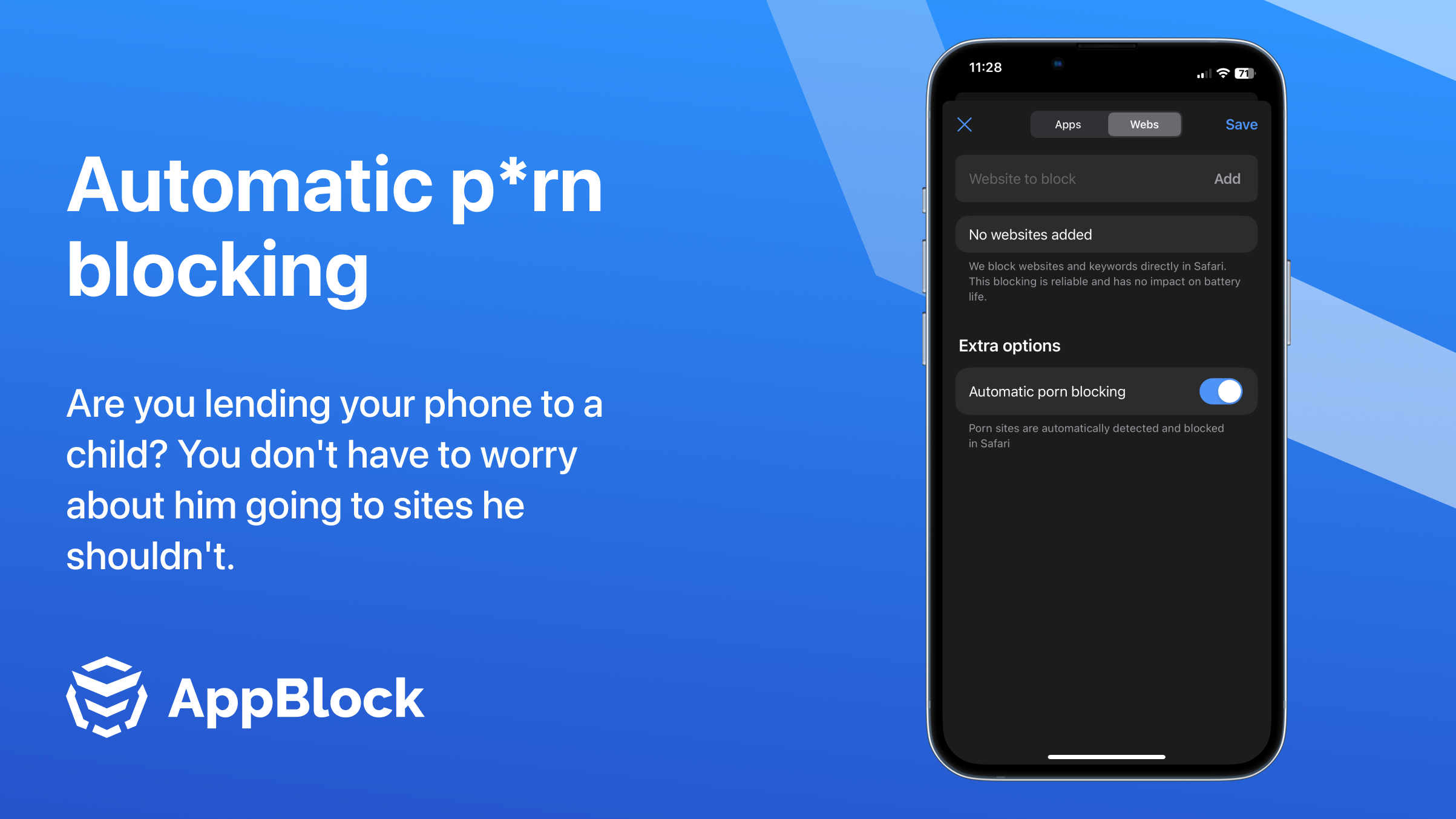 We can already tell you that we have more gadgets in the pipeline. For example, we're working on an even stricter regime on several levels. We're also preparing something for people who are result-oriented and like to analyze. So be sure to follow us so you don't miss out.
Thank you for your support and constructive feedback.
---
Contact email
---
Links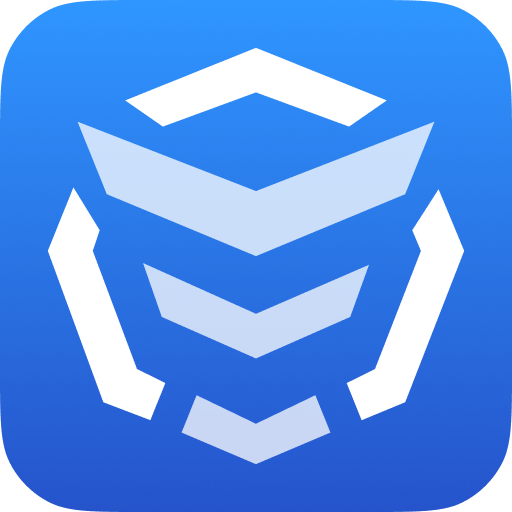 VIEW PRESS KIT
AppBlock - Stay Focused
App & Website Blocker