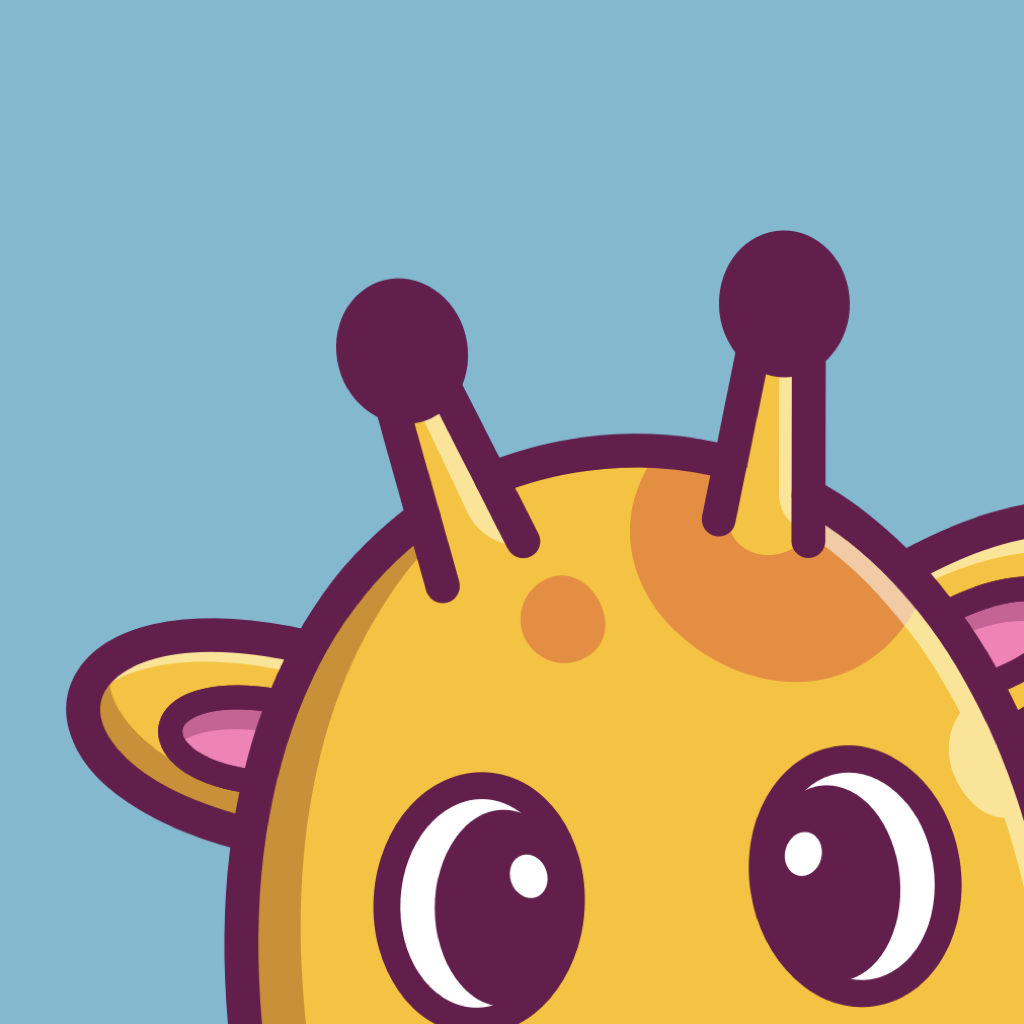 PRESS RELEASE
Sept. 26, 2023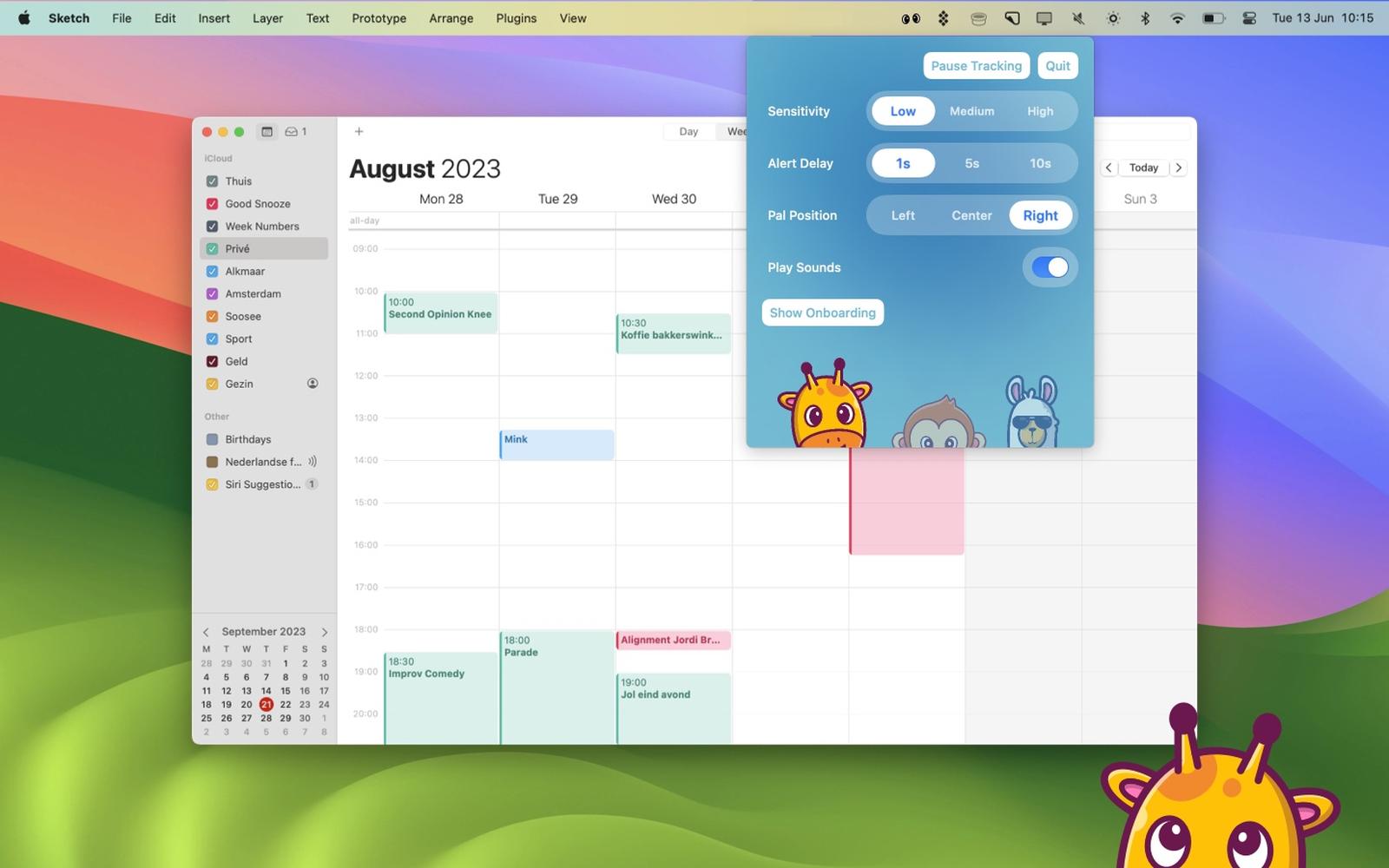 Posture Pal for macOS released
Posture Pal for macOS helps you improve your sitting posture just by wearing your AirPods. Using the motion sensors in your AirPods the app detects when you're slouching or tilting your head too much. Rafi and the other Posture Pals will give you subtle (at first!) reminders from the bottom of your screen to help you improve.
Silent Posture Pal
Posture Pal operates quietly in the background, ensuring you maintain that upright posture even during those marathon work sessions.
Friendly Reminders
Rafi the Giraffe 🦒 or his friends live in the bottom of your screen and will give you a friendly nudge when you need it. Subtle at first, but more prominent over time.
Your Preferences Matter
Choose how hands-on you want Rafi and friends to be. More strict reminders or just occasional check-ins when your posture gets reaaaaaaallly bad? You decide! You can adjust the sensitivity, the warning delay and toggle sound effects.
About Posture Pal
Posture Pal launched on iOS in April 2022 and immediately became the App of the Month in China. It gave people a fun yet effective way to track their posture while on the go. From day one the biggest request was for a macOS version, since a lot of people struggle with their posture while at their desk. The APIs for posture tracking through AirPods are finally available on macOS Sonoma so Rafi and friends can now live in your Mac!
Quote from the creator, Jordi Bruin
"After the positive response to Posture Pal on iOS, I've been begging Apple to bring the AirPods motion tracking APIs to macOS. With Sonoma that finally happened! Having Rafi living in the bottom right corner of my screen serves as a fun but very effective reminder to sit up straight during the day."
Pricing
You can now find Posture Pal for free on the Mac App Store. A one-time payment of $4.99 lets users access all characters and also unlocks all features on the iOS version.
Compatible AirPods
Posture Pal works with AirPods (3rd generation), AirPods Pro, AirPods Max and Beats headphones that support Spatial Audio. Connect your AirPods to your Mac and make sure that the Mac is the active device for your AirPods to allow motion data to come in.
Relevant links
Mac App Store
https://apps.apple.com/nl/app/posture-pal-improve-alert/id1590316152?l=en-GB I can provide free promo code to upgrade to Pro if you need one :)
YouTube explanation video
Testflight link
https://testflight.apple.com/join/hEF9jidv
Developer
https://www.twitter.com/jordibruin
Overview video of the characters and how they animate in https://youtu.be/IDQXDn9V2ck
You can view the full presskit here
Questions or just wanna say hi? Reach out at jordi@goodsnooze.com!
---
Contact email
---
Links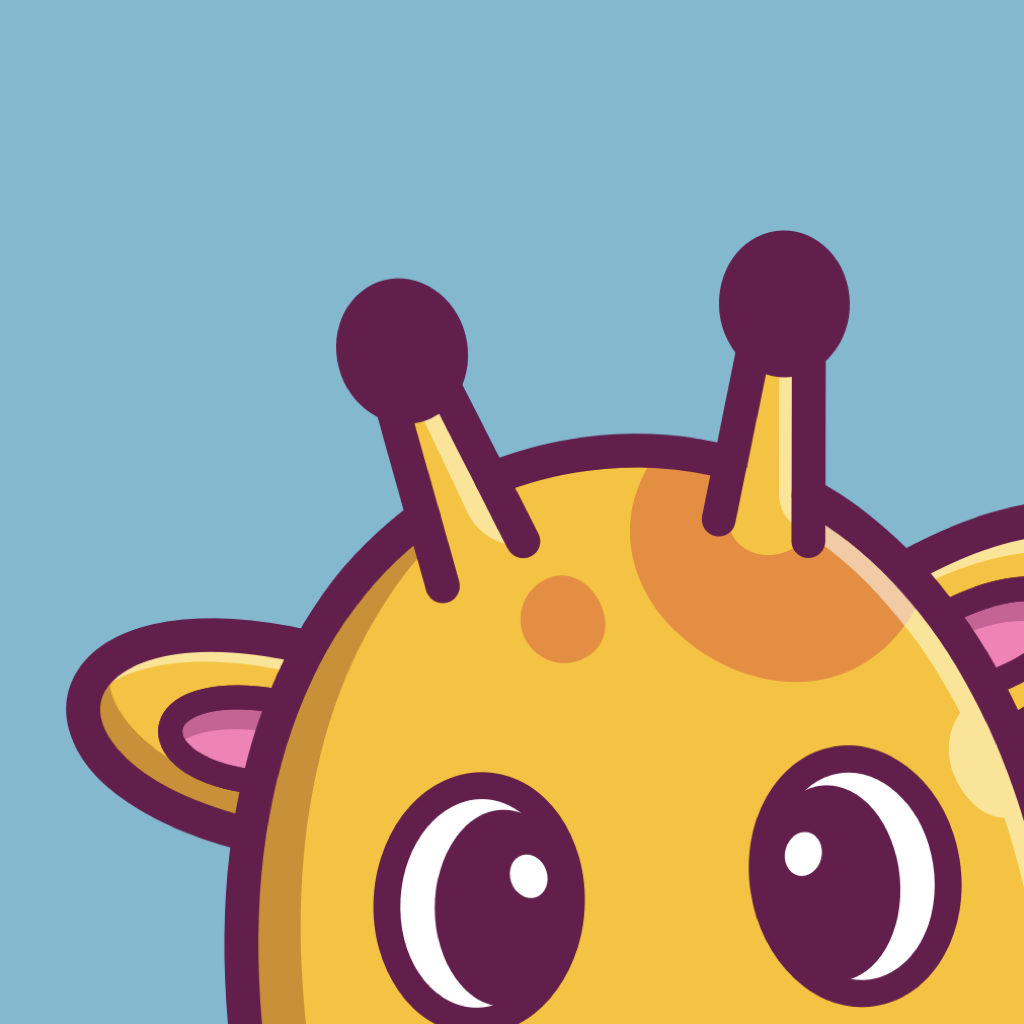 VIEW PRESS KIT
Posture Pal
Improve your posture with your AirPods