PRESS RELEASE
Sept. 12, 2022
Currenzy Updated for iOS 16 & watchOS 9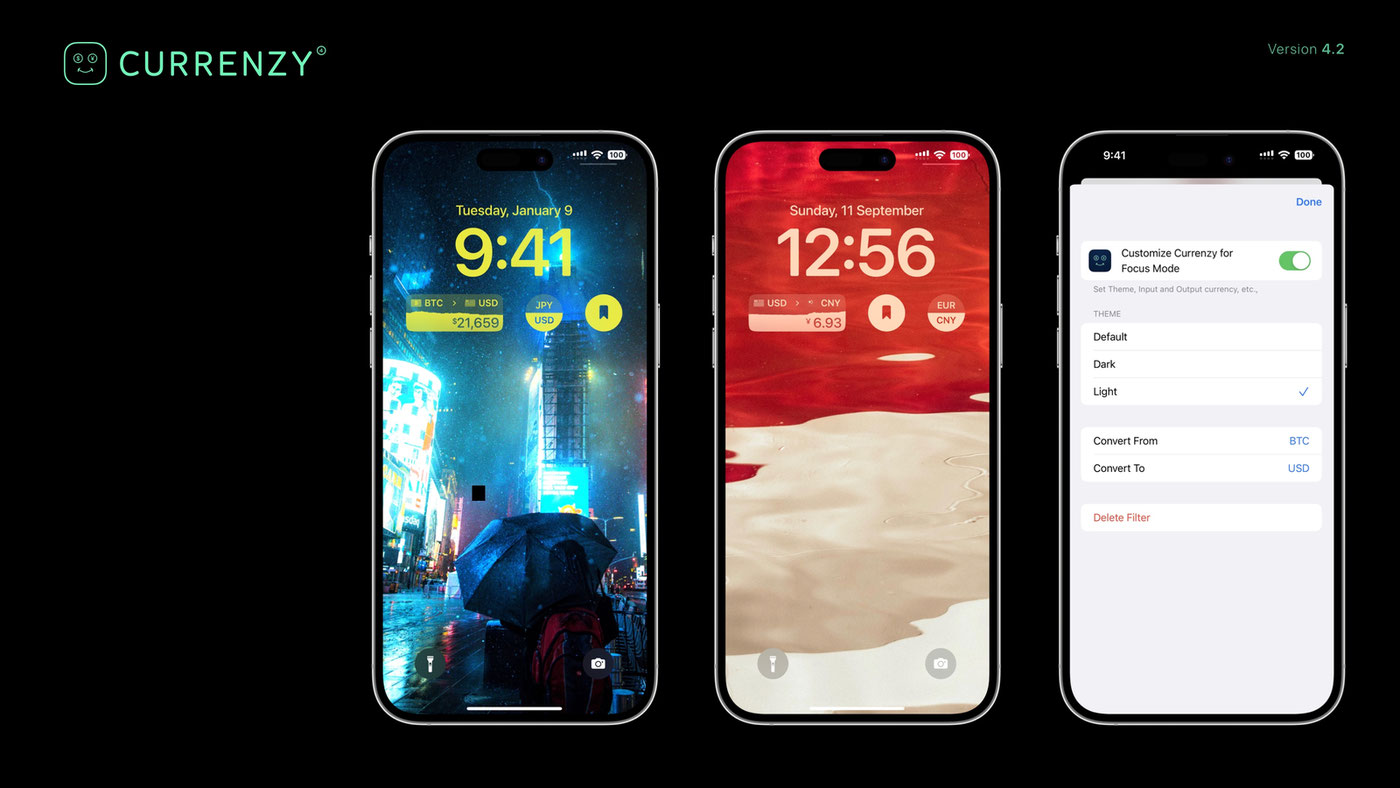 Currenzy 4.2 updated for the latest iOS 16 and watchOS 9 with the following features
iOS 16
Beautiful lock screen widget that lets you see the conversion rate on your lock screen.
Focus Filter - Customize Currenzy settings like input, output currencies, and themes based on your focus.
For Images & Other Assets
https://impresskit.net/currenzy
If you need a promo code to try the app, please reach me.
---
Contact email
---
Links
VIEW PRESS KIT
Currenzy
New Age Currency Converter