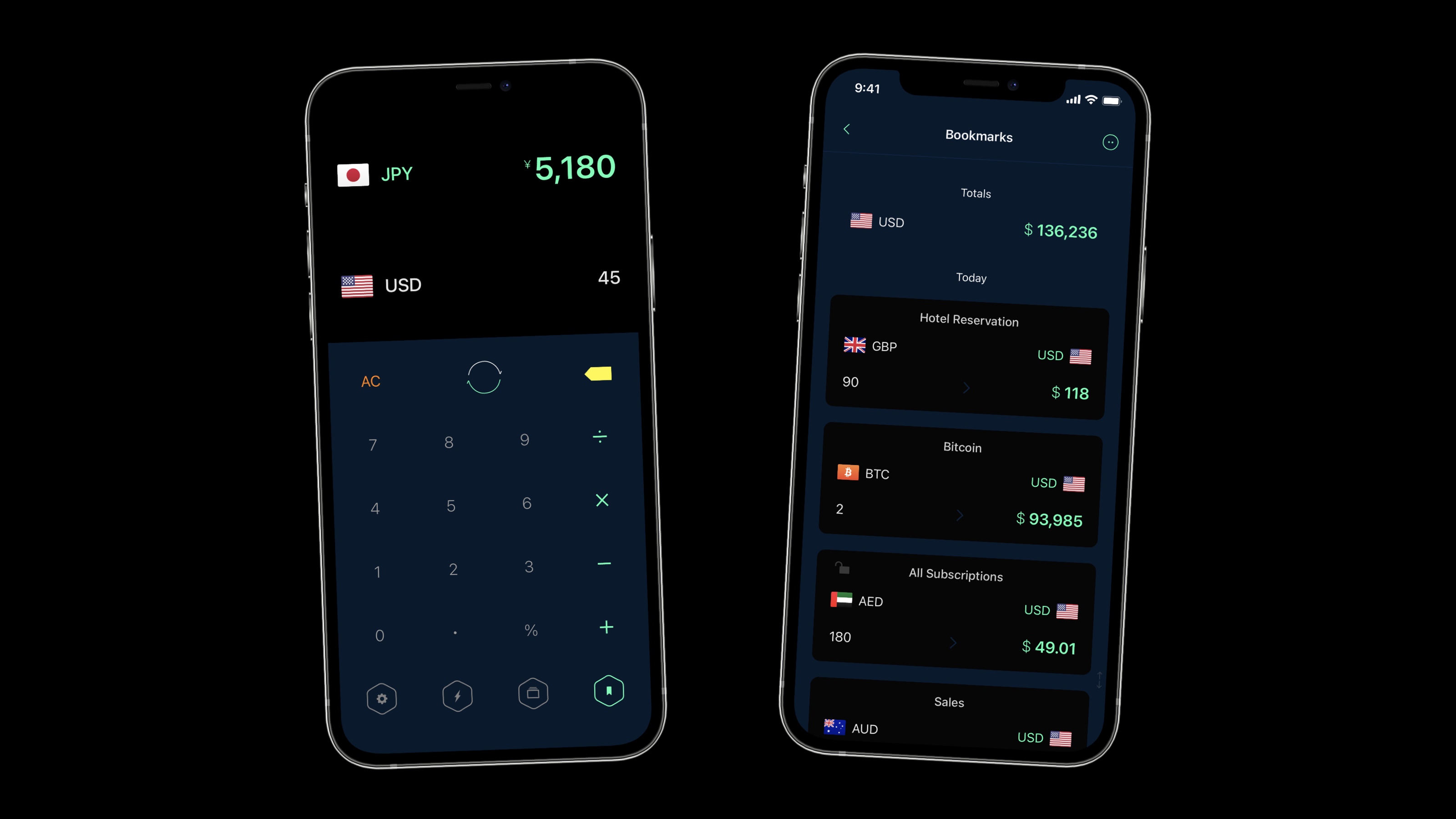 Currenzy is a beautiful currency converter app for daily currency conversion needs. Its unique feature automatically converts currencies on a web page through its safari extension.
With Currenzy, you can convert currencies anywhere inside your iPhone or iPad, where text selection is shareable. When you are on apps like mail or notes, select the text and share it with the Currenzy app extension to see the conversion. You can use your iPhone camera to convert prices on a price tag or a hotel menu while traveling abroad.
Currenzy is also privacy-conscious, so none of your data leaves your device.
Features
Supports all major currencies. (Over 150+ World Currencies. Digital Currencies - BTC, ETH)
Safari Extension Support - the ability to currency convert in your browser
Action Extension Support helps convert currencies in all apps where text selection is possible.
Home Screen widgets
Apple Watch Support
Bookmark List
Historical Chart
Built-In Calculator
Personalized Actions - custom exchange rate, transaction fee,
Support for custom exchange rate
Can work without an internet connection
Dark / Light mode with multiple color schemes
Supports Dynamic Type
Functional and easy to use
Clean Interface & Natural Gestures
Universal App - iPhone, iPad, and Apple Watch
Localization
English (Default)
Chinese Simplified
Japanese
French
German
Spanish
Pricing
US$4.99
About the Developer
Raja V, an indie developer, and designer behind the apps like Calzy, Lumy, and Currenzy. Calzy won Apple Design Award in 2018, and Apple featured Lumy for its beautiful complication on its Apple Fall Keynote 2020. Currenzy (previously named Stacks) was selected as the best of 2015 by the Chinese AppStore.
---
Continue to images