PRESS RELEASE
Jan. 9, 2023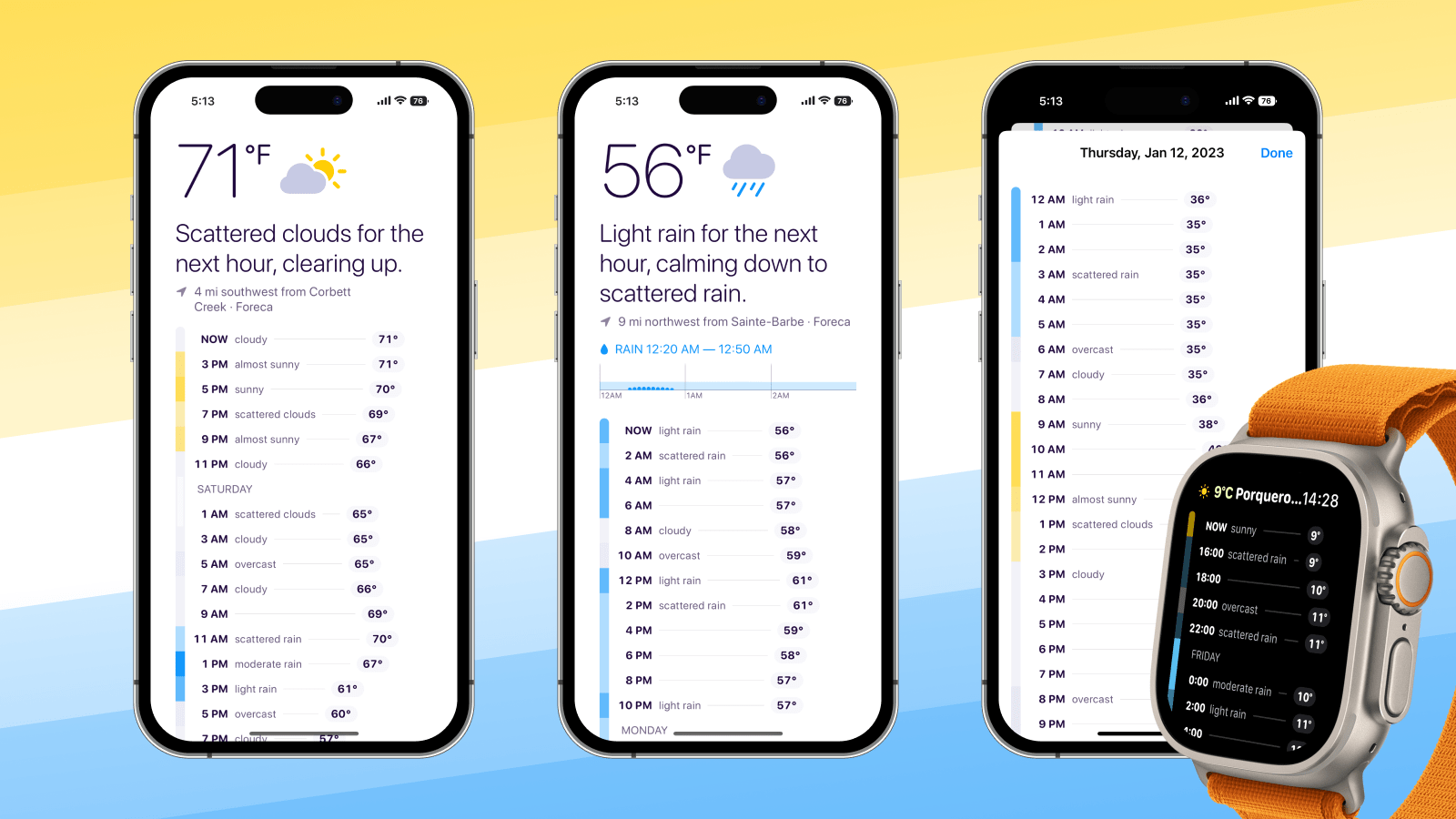 Weathergraph adds a vertical layout (not just) for the fans of the recently closed Dark Sky app
Weathergraph, an indie visual weather app beloved by outdoor explorers, adds a layout resembling the popular Dark Sky app closed down by Apple on the last day of 2022.
Weathergraph's vertical layout shows weather conditions in two-hour intervals for up to 3 days ahead, while temperature labels on the right side form a visual temperature chart.
The condition bar color codes the upcoming weather on a scale from blue (precipitation) through gray (various degrees of cloudiness) up to yellow color, telling the user when to look forward to sunny weather.
Highlighting the sunny hours is a major improvement from the original Dark Sky app, as well as tapping the day row in the daily forecast to open a detailed hour-by-hour forecast for that date.
The new vertical layout is available for everyone in the app preferences, and doesn't require any kind of purchase or subscription.
More updates to the vertical view will follow soon, including a picker to visualize other preferred weather metrics instead of the temperature.
The app update is available at https://apps.apple.com/app/apple-store/id1501958576.
More about the app
---
Contact email
---
Links
VIEW PRESS KIT
Weathergraph weather widget
The most detailed & customizable visual weather forecast, with beautiful widgets and Apple Watch complications