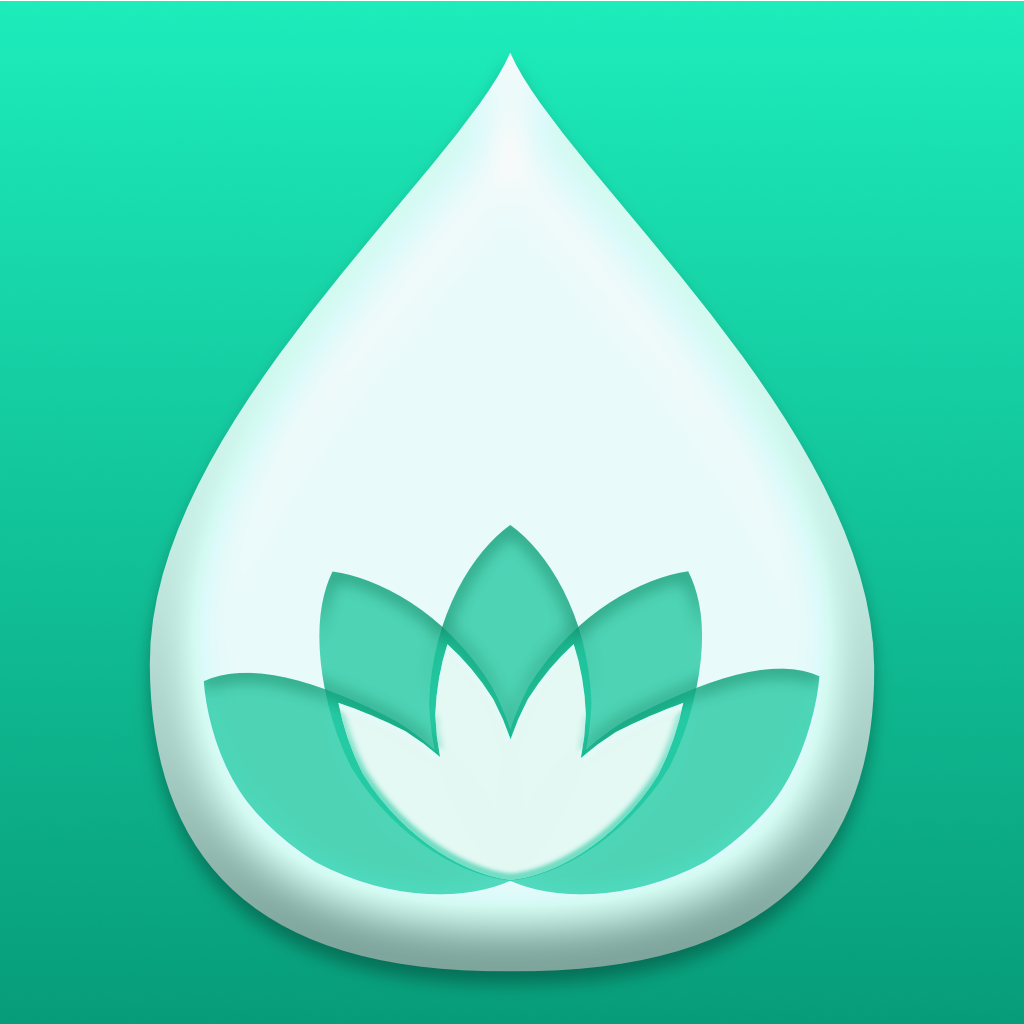 PRESS RELEASE
Aug. 16, 2023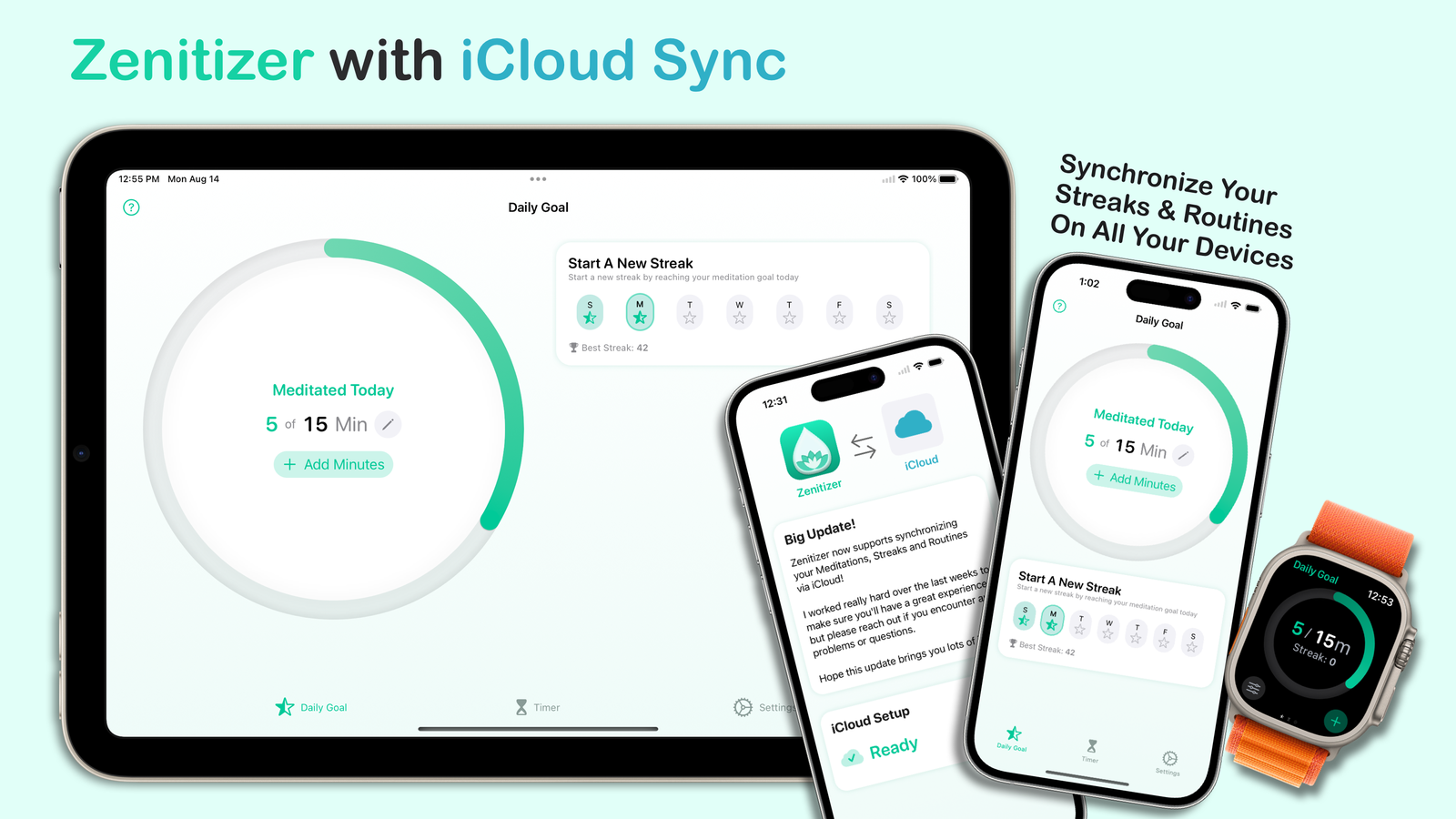 Zenitizer 1.2: iCloud Sync For Meditation Routines, Goals & Streaks
Zentizer gains full iCloud support with version 1.2!
Users can easily and securely keep their goals, streaks and custom meditation timer routines in sync between all their Apple devices.
Imagine designing your personal meditation routine on a comfortable, big iPad screen and then later running the routine on you Watch. This will be possible without having to think about it because all data is kept in sync under the hood. Once the meditation is over, all meditation data is then synced back to all other devices so the daily goal and meditation streak can be tracked and completed from anywhere.
All data is stored using CloudKit encrypted fields for maximum security. This also means that Zenitizer is compatible with Advanced Data Protection giving users the option to enable full end-to-end encryption.
Version 1.2 is scheduled to be released on Wednesday, August 16th and iCloud support will be available for free to all users.
---
Contact email
---
Links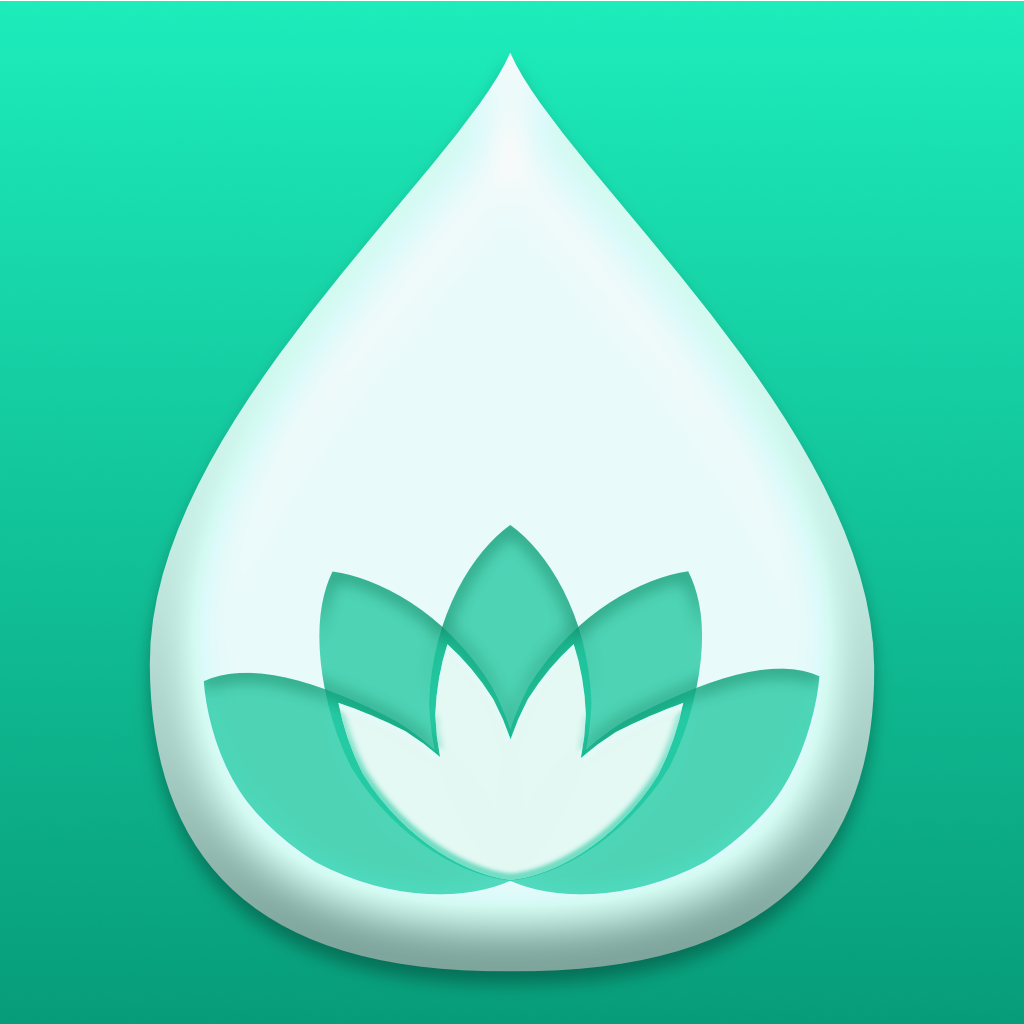 VIEW PRESS KIT
Zenitizer
Clean & Simple Meditation for iPhone and Apple Watch