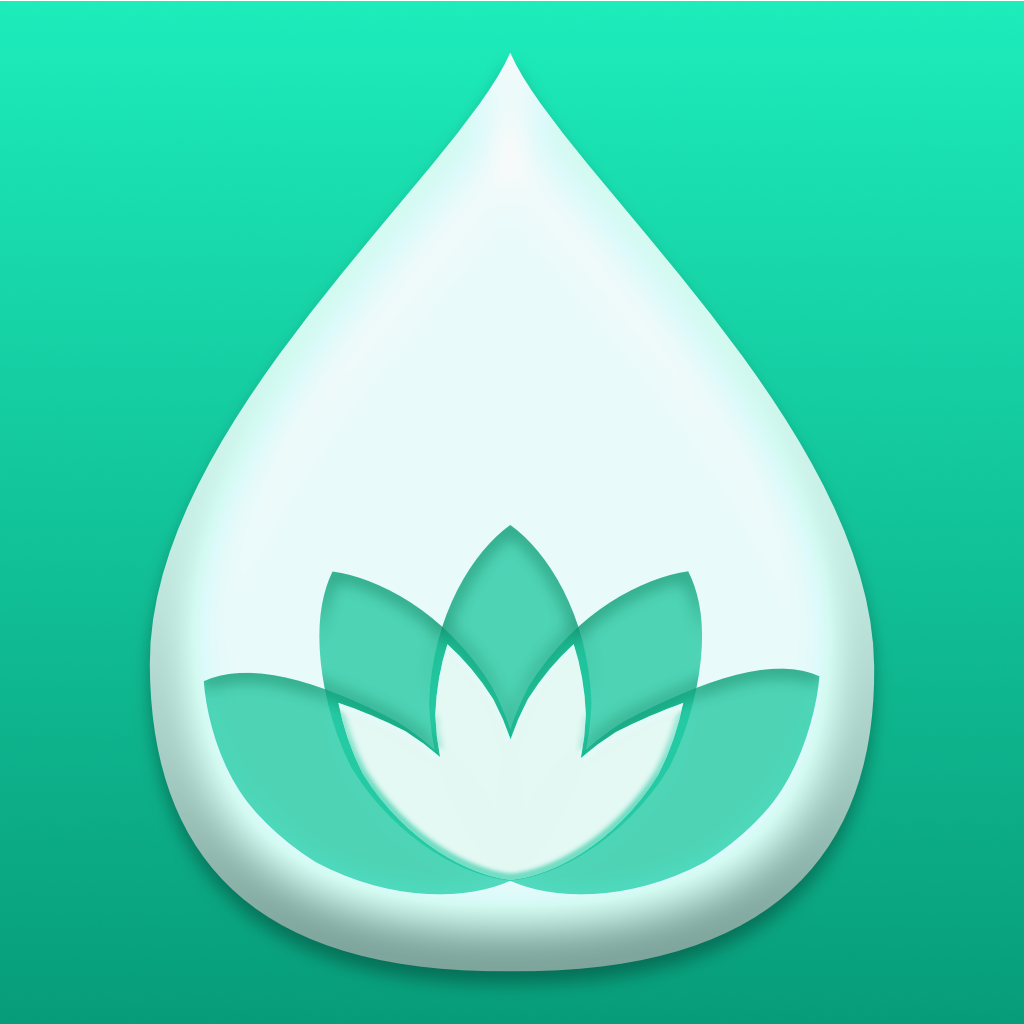 PRESS RELEASE
Aug. 30, 2023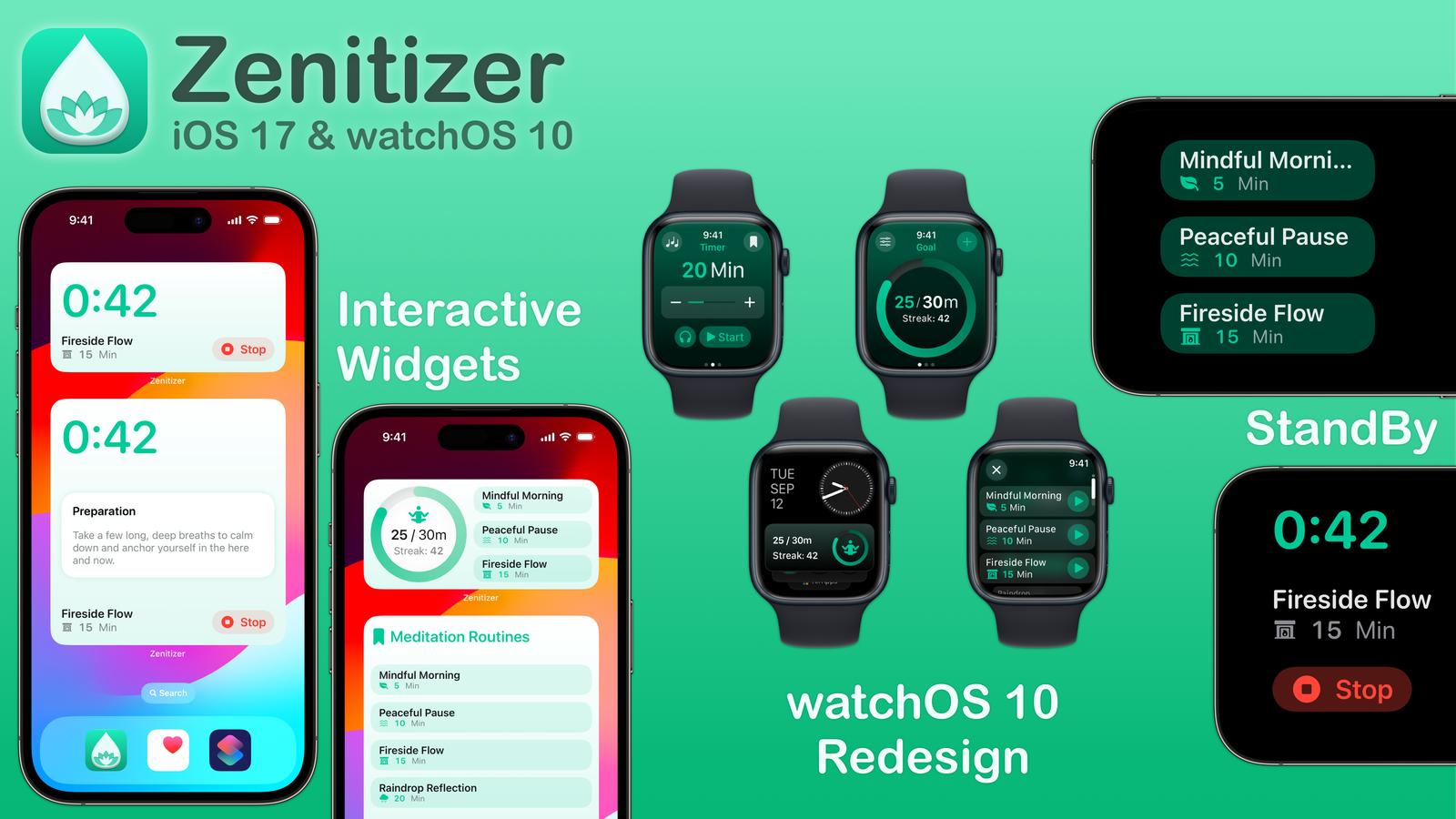 Zenitizer iOS 17 & watchOS 10 Update
Release Date
Zenitizer 1.3 has been released on September 18th in preparation for the iOS 17 and watchOS 10 and is available on the App Store as of now.
iOS 17 (Quick Demo)
Zenitizer is ready to support some of the most exciting iOS 17 features on day one: Interactive Widgets, StandBy and deep Spotlight Integration. Easily start and stop meditation sessions and check your progress from your Home Screen, Lock Screen or Spotlight.
watchOS 10 (Quick Demo)
The Zenitizer Watch App has been given a complete design overhaul to fit right in on watchOS 10 and take advantage of many of thew new watchOS 10 UI elements. It comes with a new fresh & friendly background color gradient.
iOS 17 Feature Details
Interactive Widgets (Home Screen & Lock Screen)

Start and stop your meditation routines with a tap
See the timer update in real time while session is active

StandBy:

New widgets are custom tailored to fit right in on StandBy
Just put your phone on a MagSafe stand, enable StandBy and select one (or both) Zenitizer Widgets
The perfect solution for taking a quick meditation break from work

Deep Spotlight Integration and App Shortcuts

Zenitizer has always been designed for Shortcuts powerusers and automation aficionados so, of coruse, the new Spotlight integration was a priority
It allows you to easily see and launch Zenitizer's many AppShortcuts right from Spotlight accomplishing things like:

Starting/stopping a meditation routine or custom timer
Checking your daily meditation goal progress
Checking your meditation streak
Quickly Logging mindful mintutes
Pricing:
All new iOS 17 features as well as the redesigned Watch App are available to customers on the free plan as well as the paid Zenitizer+ plan ($49.99/lifetime, $19.99/year, $2.99/month).
However, where the new features integrate with existing premium features (specifically Meditation Routines) Zenitizer+ is, of course, required to take full advantage.
TestFlight Beta
If you're running the iOS/iPadOS 17 or watchOS 10 beta and would like to try Zenitizer's new features for yorself, you can join the TestFlight here 😉
---
Contact email
---
Links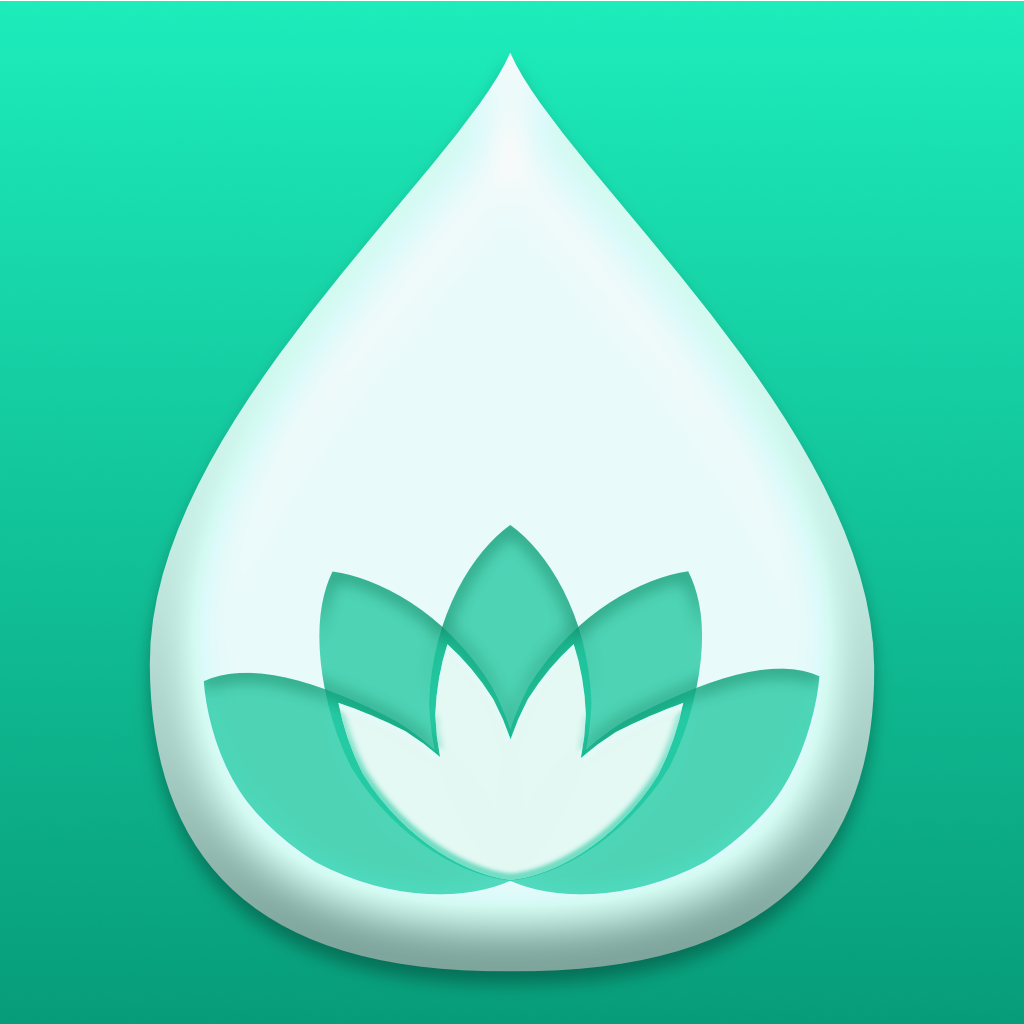 VIEW PRESS KIT
Zenitizer
Clean & Simple Meditation for iPhone and Apple Watch