Custom video screensavers for their Apple TV
Chill Zones brings custom video screensavers to Apple TV with easy to use iPhone app to upload any custom video.
Due to tvOS limitations this app cannot "replace" the built-in screensaver functionality and has to be manually launched by the user.
How it works
Upload video via iOS app
Play in smooth loop with tvOS app
DONE
Chill Zones uses iCloud to store videos, so they are secure and available only for the Apple ID used to upload them.
Shuffle is supported
Apple TV version supports "Smart Shuffle All" which shuffles all the available videos and intelligently selects appropriate number of loops before switching to new videos. This means that uploaded videos can be as short as 10 seconds and as long as a few minutes or more.
Multi-user support for tvOS! Each member of the household can add their own videos and they will be available under their account on Apple TV.
People are using Chill Zones to bring their favorite places from nature into their living rooms, to play their own drone footage and even to play promotional videos in stores and similar locations.
Pricing
Chill Zones is completely free without any additional purchases or ads.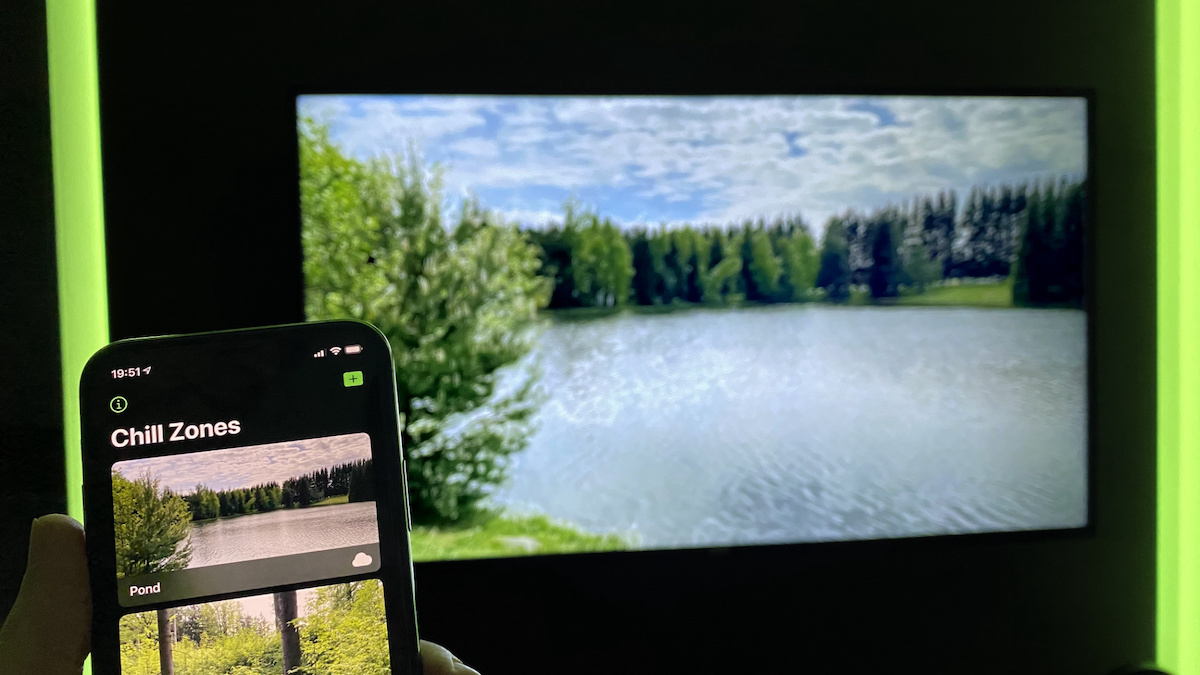 ---
Continue to images