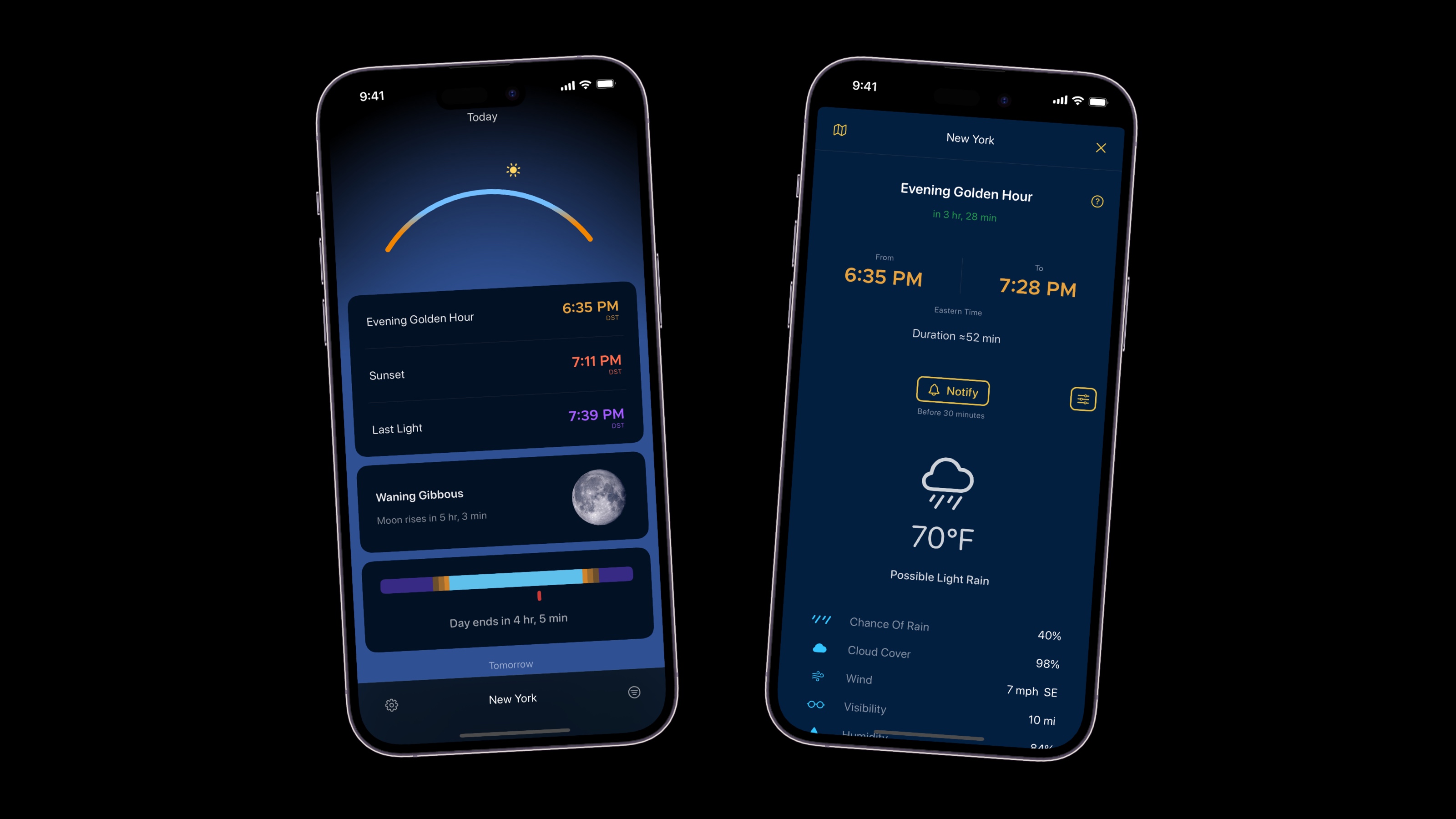 Lumy is a simple and beautiful app for everyone who wants to track the sun.
Want to take gorgeous photographs around the golden hour or blue hour?
Want to plan your fitness or yoga session around sunrise or sunset?
Want to check when the first or last light is available to schedule your outdoor activity?
Lumy is the ultimate app for you. With lumy, you can anticipate the best lighting condition and get ready ahead of time to take advantage of it. Lumy also shows you the weather information for the next seven days to plan things out.
Lumy notifications are highly customizable. You can schedule it for particular days or make them repeat automatically to your need. Titles like a photo shoot, morning walk, etc., can also be added to the notification.
Lumy now supports Siri Shortcuts. So ask Siri questions like - 'Is moon above the horizon?', 'When is next full moon day?', 'When is Golden Hour?'.
Lumy is designed to be highly customizable for your use case, whether you are a minimalist or an advanced user. Enjoy Lumy on iPhone, iPad, Apple Watch, Apple TV, and HomePod with a single purchase on the AppStore.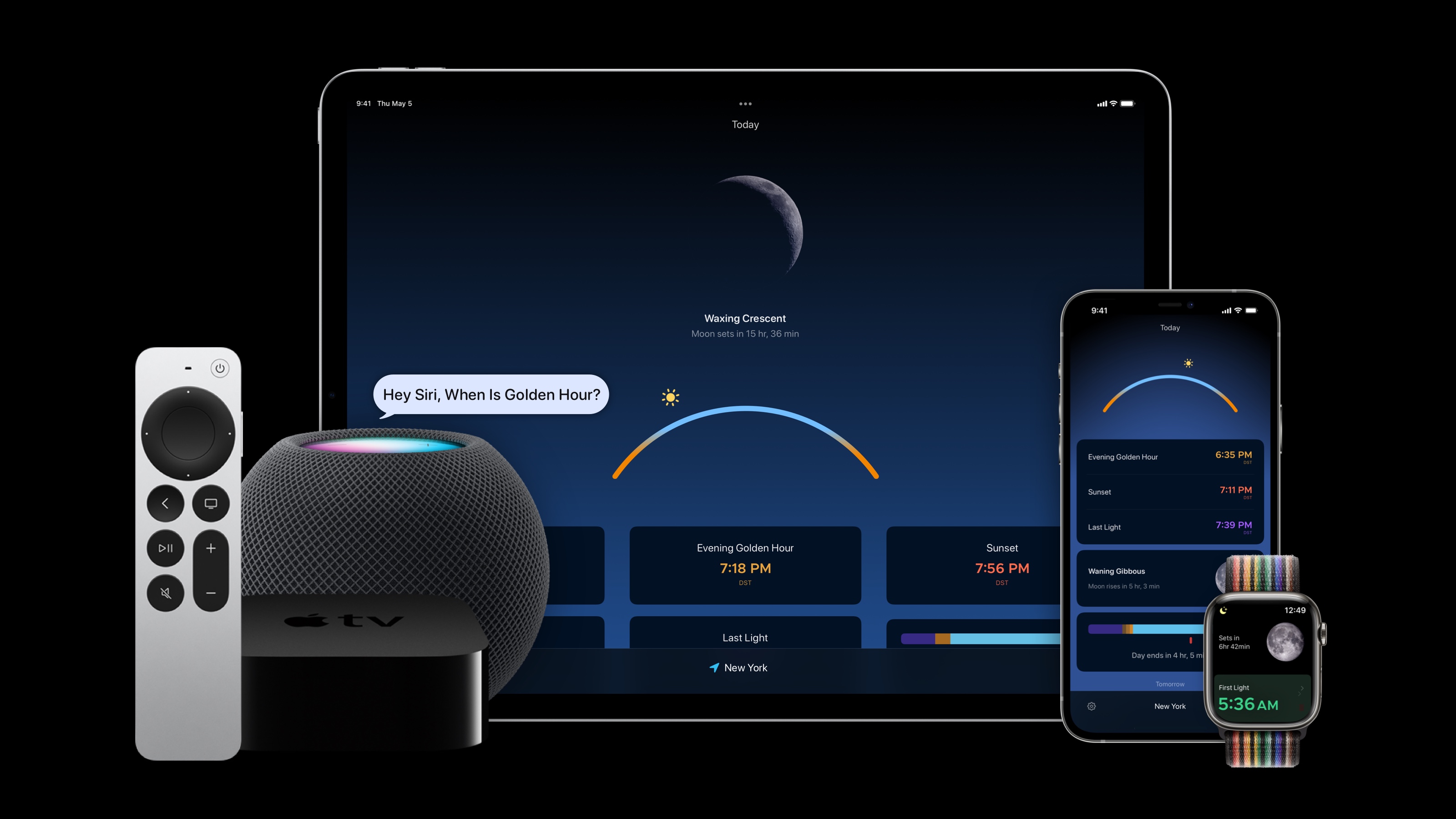 Features
Beautiful home screen widgets.
Except for weather information, no internet connection is needed.
Repeatable Notifications with offsets.
Current location or any place around the world.
Current date or any future date.
Solar compass.
Supports spotlight search.
iMessage Support.
Independent Apple Watch App – no need to take your iPhone.
Customizable Apple Watch complications.
Support for Apple TV, including a stunning Photo Frame Mode.
Support for Homepod with Siri Shortcuts.
Support for shortcut workflows.
Universal Purchase - iPhone, Apple Watch, Apple TV, and iPad.
Localization
English (Default)
Chinese Simplified
Japanese
French
German
Pricing
US$6.99
About the Developer
Raja V, an indie developer, and designer behind the apps like Calzy, Lumy, and Currenzy. Calzy won Apple Design Award in 2018, and Apple featured Lumy for its beautiful complication on its Apple Fall Keynote 2020. Currenzy (previously named Stacks) was selected as the best of 2015 by the Chinese AppStore.
Fact Sheet
Supported Platforms
iOS 15+, iPadOS 15+, watchOS 8+
Apple Technologies
SwiftUI
Privacy
Data Not Collected
---
Continue to images