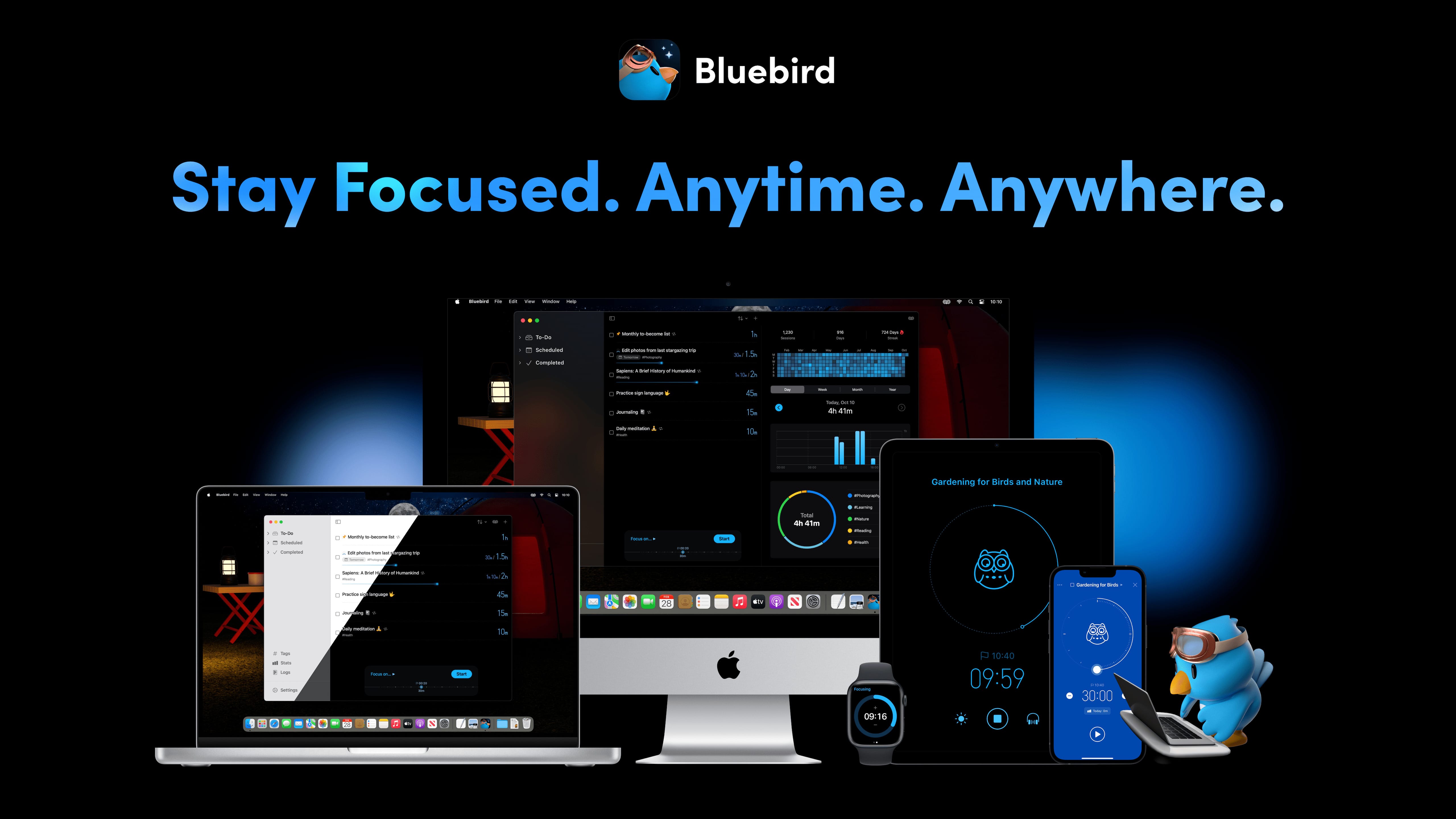 Bluebird is a joyful and stress-free time management app, featured as "Great Apps for iOS 15" on the App Store.
It combines a Pomodoro-style focus timer with a to-do list, helps people overcome procrastination, stay focused, and make progress.
What is Bluebird?
Getting started changes everything, but it's hard to get started. Bluebird aims to help people take that first step easier, by providing a stress-free and fun-to-use focus timer.
With its well-crafted interactive animation, users can easily set a timer and start focusing on their selected task.
When users finish focusing on a task, their progress will be visualized on the to-do list, which celebrates their effort and encourages them to start again.
Users can easily see their daily progress through stats, and complete any task with a swipe. The image below outlines the whole procedure:
Also available on Apple Watch
With the Bluebird 2.5 update, users can now start focusing, track progress, and view stats on the wrist. And everything is synced simultaneously.
Recognitions
Pricing
Bluebird is available on the App Store for iPhone, iPad & Apple Watch.
It's a free download with in-app purchases for pro features.
Monthly subscription: $2.99
Yearly subscription: $17.99
Lifetime: $49.99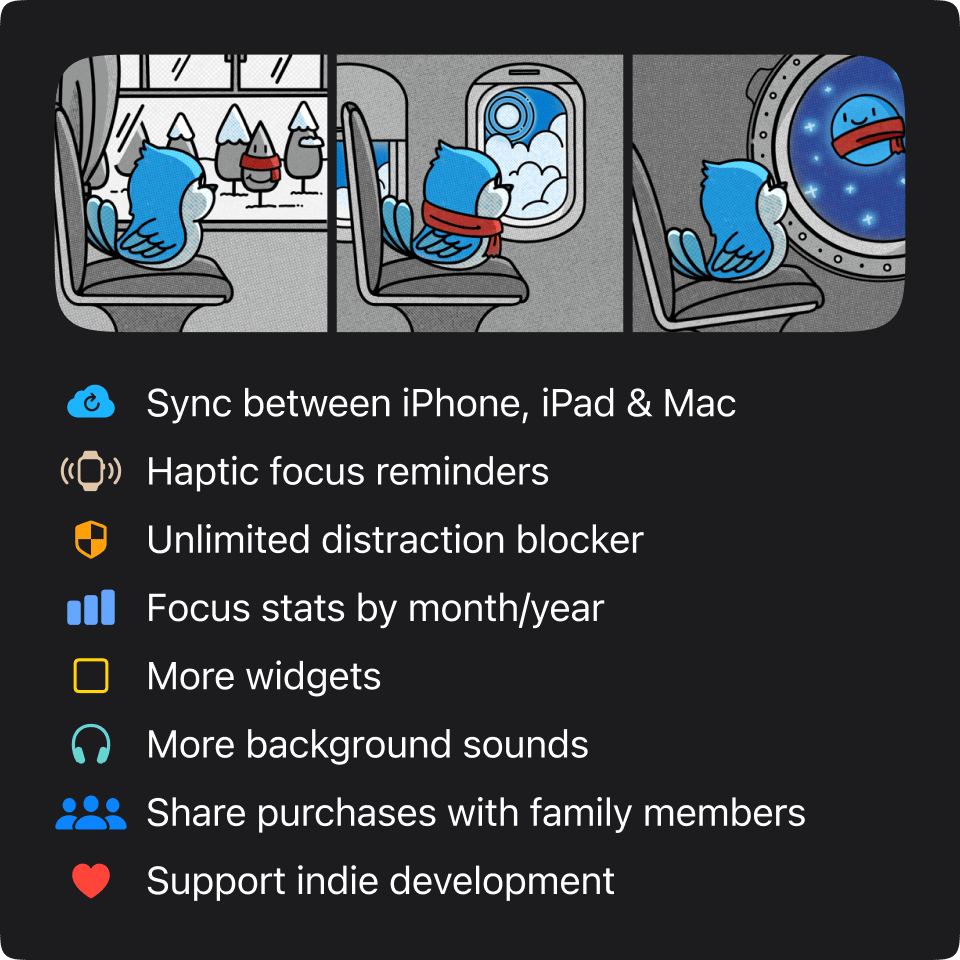 About the team
Bluebird is built by a two-person indie team, Cub & Pup. We craft apps that bring joy to people's lives and try to make the world a little better place.
We also draw comics about our daily struggles and surprises as an indie dev team for Apple platforms (@IndieLifeComics). It's our way of contributing to the indie dev community while building high-quality apps.
---