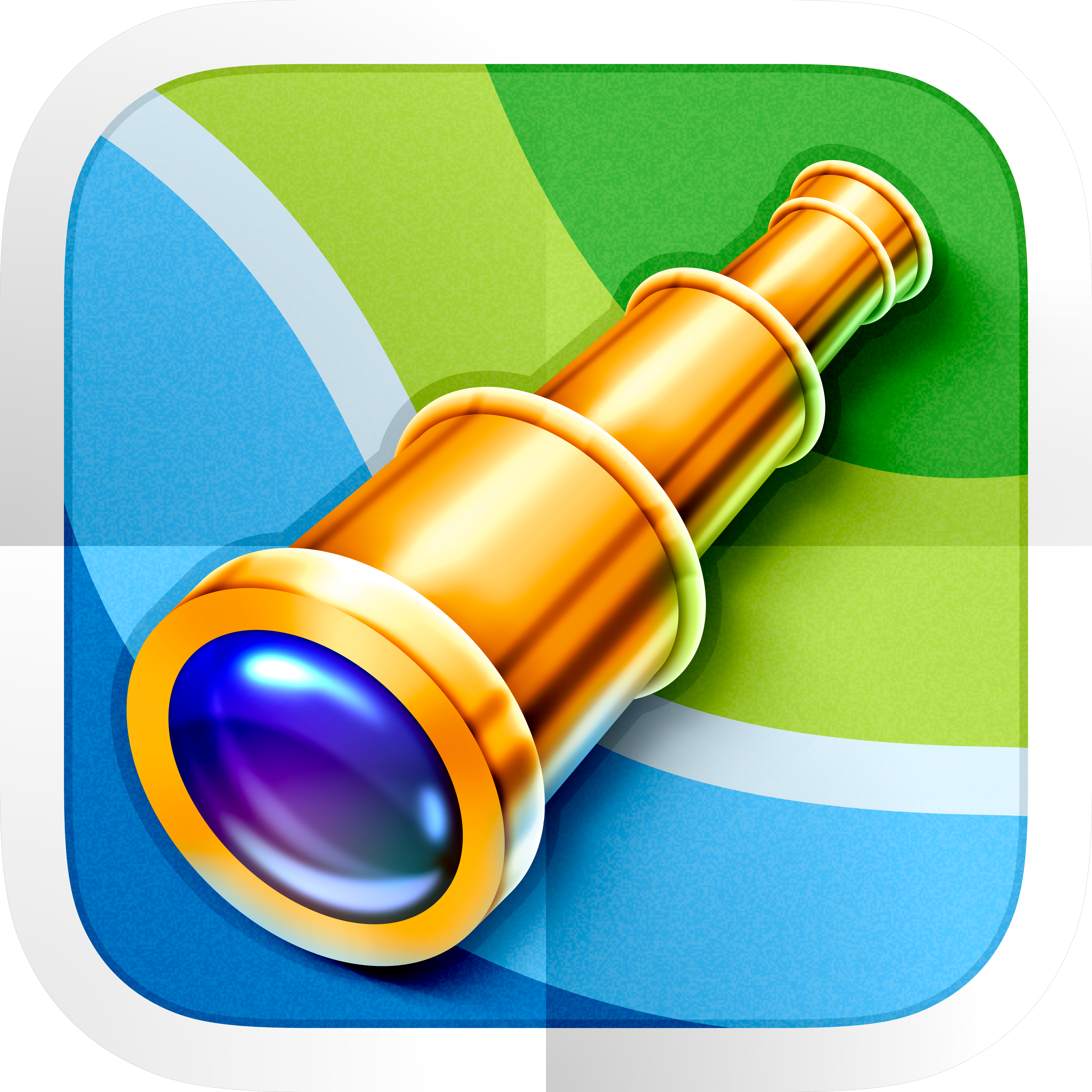 PRESS RELEASE
July 8, 2023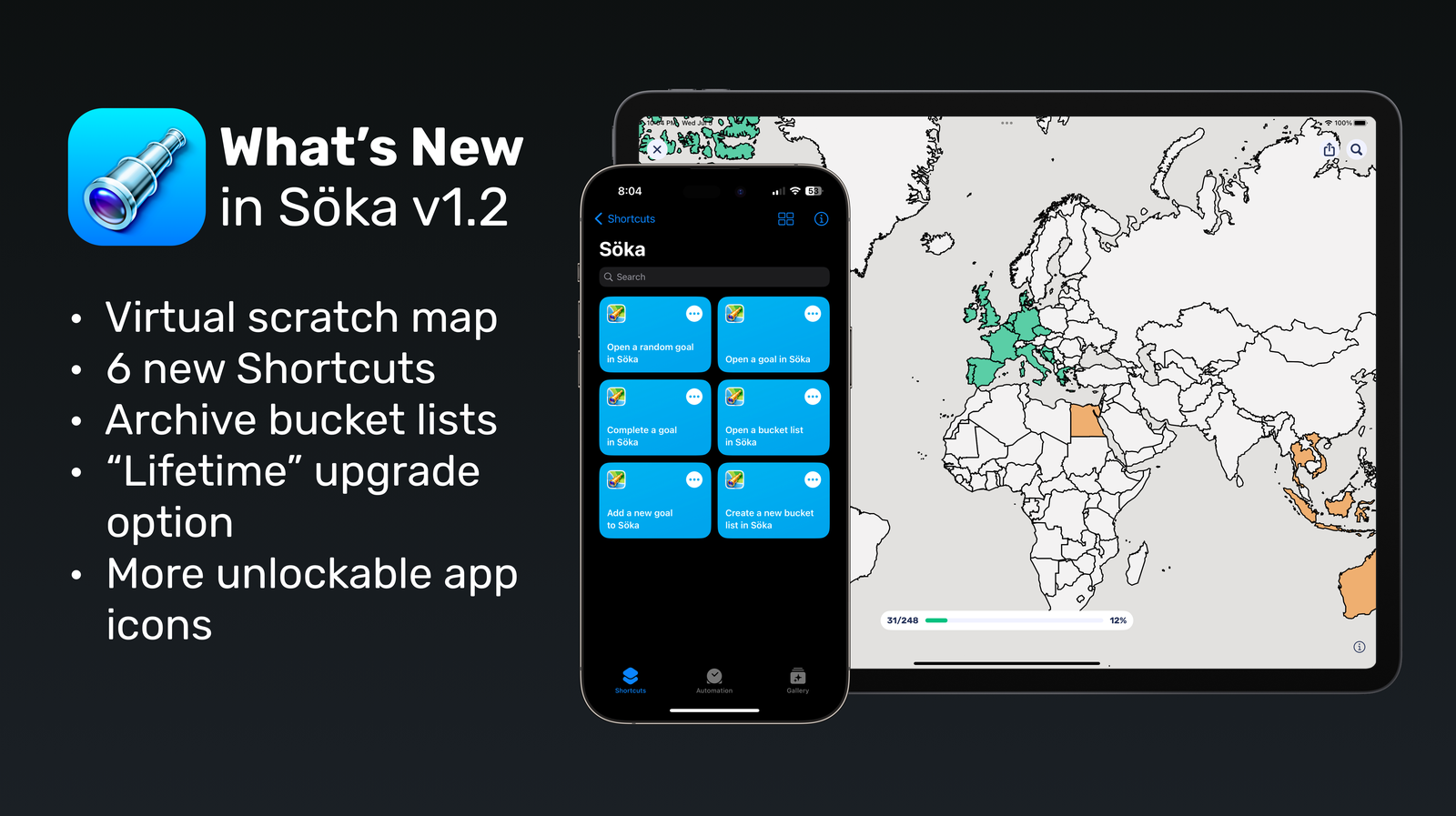 Söka introduces a scratch map, plus Shortcuts and bucket list archive
The latest update for Söka is now available on the App Store. Version 1.2 introduces a new scratch map feature, on top of many other features requested by users.
Scratch Map
Many frequent travelers may own a scratch map of the globe, allowing them to "scratch off" countries as they visit them. Söka now includes this feature, meaning users can track the countries they've visited, and the countries they'd like to visit next.
Shortcuts
For the first time, users can manage their bucket lists without even opening the app, in addition to integrating Söka features with existing workflows. Söka now comes loaded with the following shortcuts:
Open a goal
Open a bucket list
Create a new bucket list
Add a new goal
Complete a goal
Open a random goal
Bucket List Archive
Once a user has completed a bucket list, they now have the option to archive it. This moves the list to a new "Bucket List Archive" screen, and hides the list from the other main features of the app. Bucket lists can be unarchived later. This features requires söka+.
"Lifetime" Upgrade Option
Users now have the option of upgrading to Söka's premium tier - söka+ - through a one-time purchase option. The new "lifetime" option is priced at US$29.99, which is now alongside the monthly (US$1.99) and yearly (US$8.99) options.
About Söka:
Söka is a groundbreaking iOS app that empowers users to create, manage, and achieve their bucket lists. With AI-generated bucket lists, interactive maps, custom app icons, and söka+ widgets, Söka revolutionizes the pursuit of dreams and aspirations.
Söka is available to download on the App Store. For more information, visit Söka's website or follow Söka on Mastodon.
---
Contact email
---
Links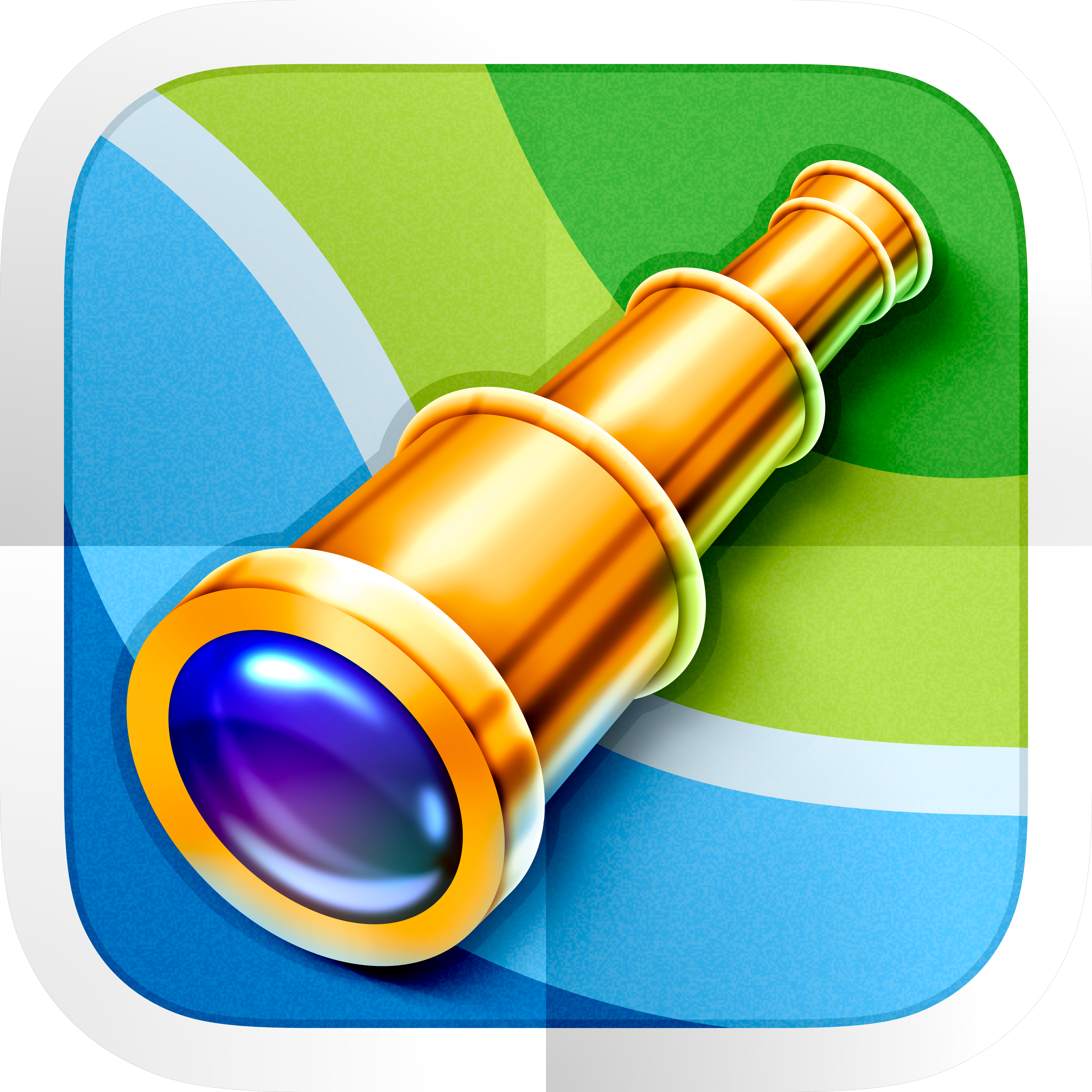 VIEW PRESS KIT
Söka
Bucket Lists Made Easy