Scusi adds transcription and playback speed control directly in iMessage. Just drag and drop any iMessage voice note onto the Scusi overlay to transcribe it. We got annoyed with the voice note player in iMessage, so we made it better.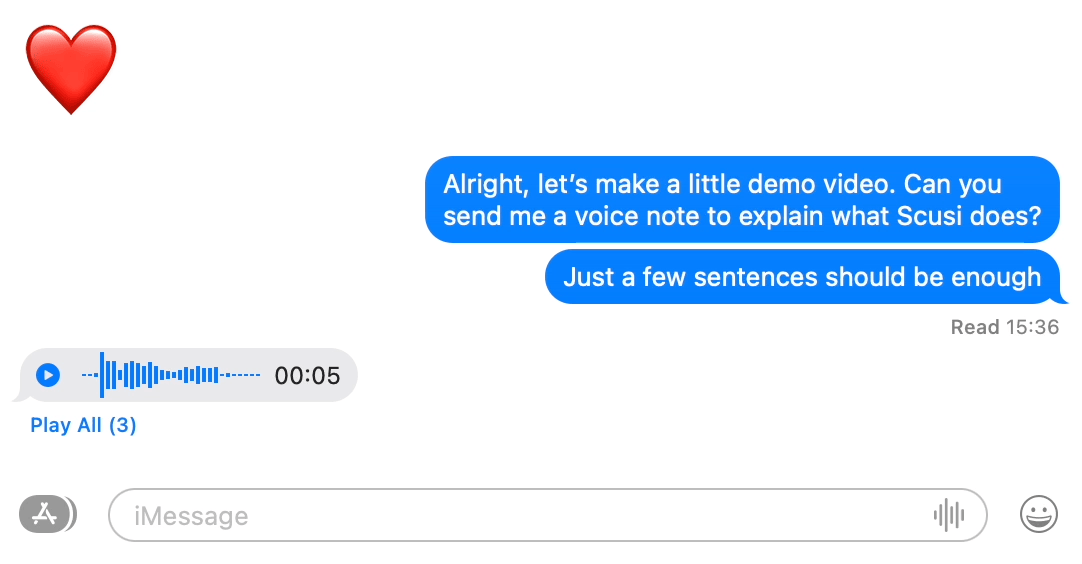 Features
✍️ Transcriptions for voice notes in iMessage

💬 Integrated directly in the iMessage app

⏩ Adjustable playback speed for voice notes (play back at 0.5 - 2.0x speed)

🧠 Remembers language per conversation

🕵️ All speech to text is done on your device, for obvious reasons.

🚫 No tracking and stuff
🌎Supported languages
English, Dutch, Spanish, German, French, Italian, Swedish, Norwegian, Finnish, Ukrainian, Russian, Chinese (Simplified), Chinese (Traditional), Portuguese    
Let us know which language you want to use and we'll add them hardcoded for now until we have a nicer selector for it 🙂
Makers Scusi is made by Hidde van der Ploeg and Jordi Bruin.
---
Continue to images