PhotoShade
Search your photo library by color.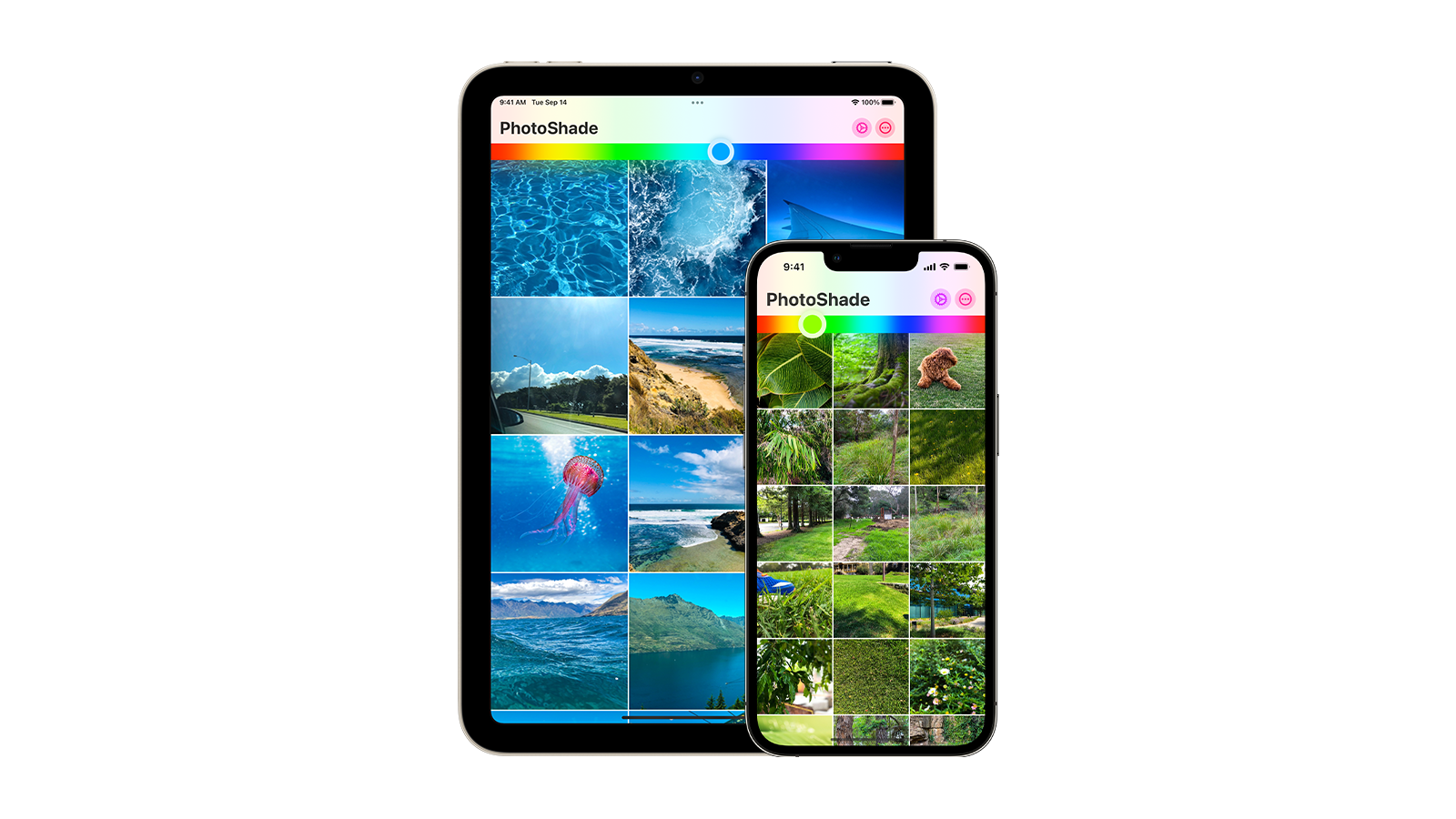 Features
Search all your photos, or just within a certain album
Results update live as you select a colour
Look either for the best matching photos, or the most recent
Share the photos you choose, or add them to an album
Support for drag and drop and context menus
Beautiful and unique design
Release Date
Saturday, the 19th of February (PST)
Who is this for?
PhotoShade is for anyone who is interested in looking at their photo library in a unique way - from photography enthusiasts to everyday users. It can be used to find the perfect photo matching a certain theme, or fits perfectly in a social media post about a holiday. And, it's just plain fun to slide to a color and watch the photo grid update dynamically.
Pricing
PhotoShade is free to download. If users would like to search within specific albums or filter by most recent, they can upgrade to PhotoShade Premium for $1.99 (A$2.99, 1,99 €).
Promo Codes
Please contact me at contact@photoshade.app if you are in the media and would like a promo code.
---
Continue to images