Away for Twitter helps you use social media less, not more
Away for Twitter shows your new messages, statistics for your latest tweets, new replies, and more.
To support your mental health, the app can show rounded number of followers, as well as lets you pick which stats you care about.
The app respects your privacy, so all data stays on-device.
Features
unanswered direct messages
stats for your latest tweets - replies, quotes, retweets, likes. Hide what you don't care about
mentions and replies
time since your last tweet
number of followers - rounded or precise
deep links to your installed client where you can interact with your audience
multiple Twitter accounts
Who is this app for?
If you want to use social media less, but still want to keep an eye your accounts - Away is for you.
Pricing
With a one-time upgrade to Pro you unlock multiple accounts and ability to see stats for more tweets.
Quotes
Best place to start if you want to quit social media. - P. Krishna
The app really nails one use case: checking my DMs, latest tweets without getting sidetracked into mindless scrolling. - Stephen P.
Thanks for making Away for Twitter, I love the idea and the execution is looking great. - João P.
Very handy tool! I like having all of the info front and center when you open the app. - Dimer H.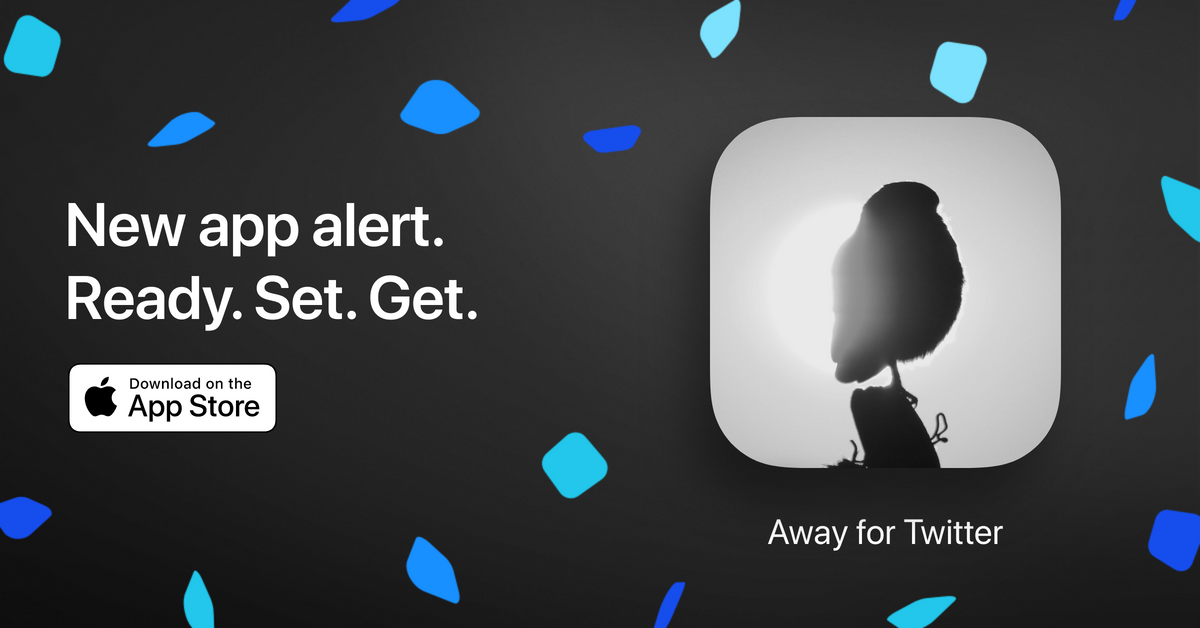 Fact Sheet
Platforms
iOS 15+, macOS 12+
---
Continue to images