Bezel - Show your iPhone on your Mac
Bezel is a macOS app that mirrors any iPhone on your Mac by just plugging it in.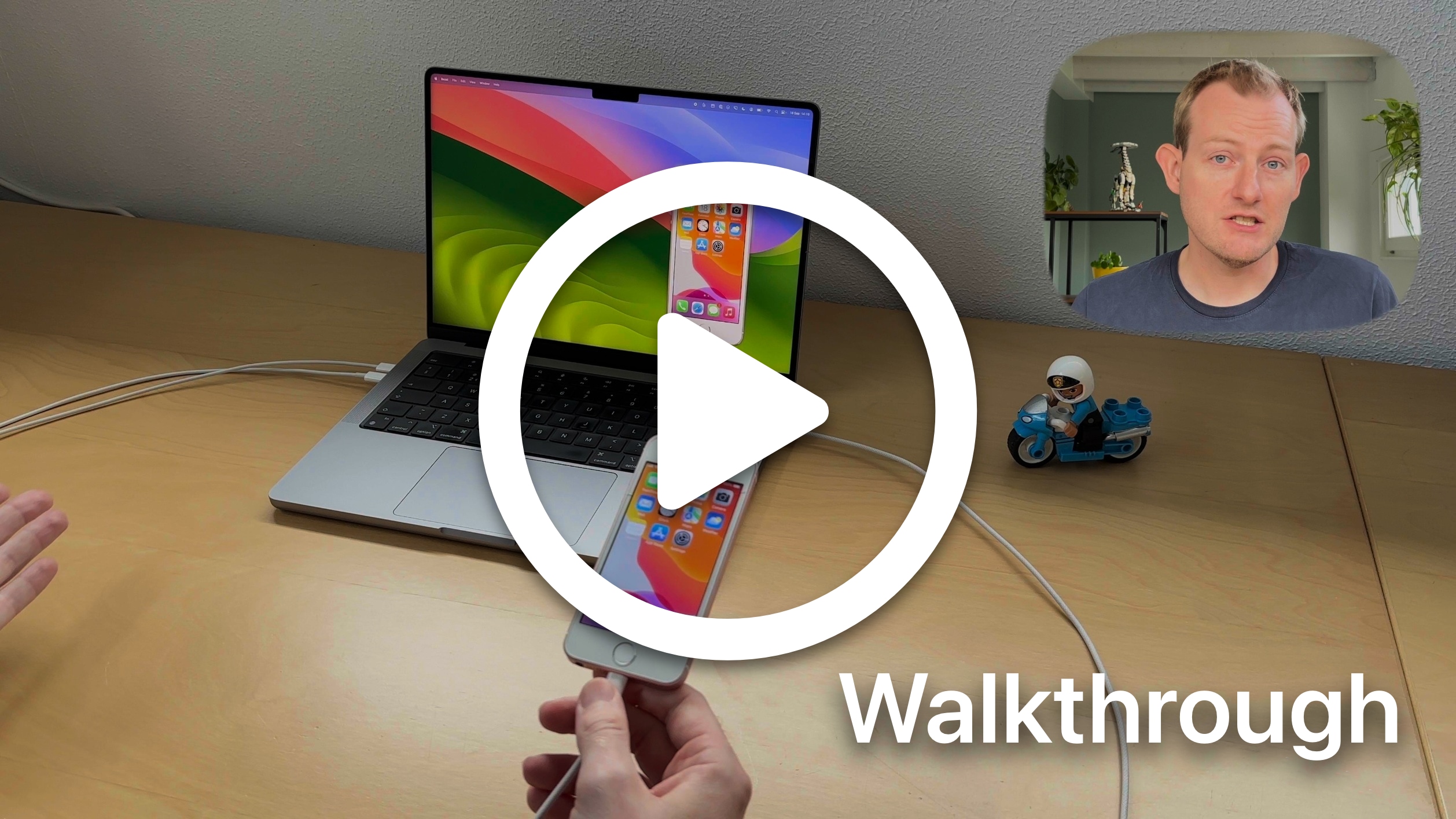 Bezel enables you to show what's happening on your iPhone to others. Bezel makes it quick and easy to present, record and demo any app. Bezel also looks beautiful with high resolution, super accurate device frames that match the connected iPhones color.
Who is it for?
Bezel is for anyone who wants to have their iPhone appear on their Mac. It is especially loved by content creators and app development teams.
Content creators use Bezel to be able to record iPhone along side other content. People in teams working on iOS apps use Bezel to review if their work matches the specified design, and share progress made in a screen share in meetings.
"Bezel makes showing a particular app user experience so seamless. I'm using it to live demo features. Love it!"
—Daan van de Kamp, Product Manager iOS & Android app at Booking.com
Features
Show any iPhone or iPad on your Mac
Just plug in the device to make it show up
Every iPhone, iPad and iPod Touch with USB-C or lightning connector is supported
Great onboarding wizard to help you setup new devices
Screen share your iPhone with others via Zoom, Teams, or others
---
Beautiful realistic device frames, including iPhone 15 and iPhone 15 Pro
Device frame and color automatically matched plugged in device
Change the color of the device frame
Pin a device on top of all other windows
Change size to match physical- or pixel size of the device
---
Mirror multiple devices at the same time
Stellar performance, even faster than Apple QuickTime
Support for device features like:

iOS 17 standby mode
Device portrait/landscape rotation
Device locking & always-on screens
Backstory
Bezel is created by indie developers Tom and Mathijs. They've been creating apps for over a decade now. From the app that now is Apple Music Classical to the official apps for both Rijksmuseum Amsterdam and Tate London. At every project they felt it should be easier to view and share the exact experience you have on the iPhone with others. With Bezel they created the app that does just that; a stellar plug and play experience to make sure everyone sees what the user experiences.
"At every status update while working on an iOS app, I wanted a better solution to share the experience we created. So we set out to create an iPhone mirroring app that makes it feel as if you're looking at the device itself. And we made it so easy that it's usable by everyone who has a Mac and can plug in a cable."
—Mathijs Kadijk
"When working on bluetooth apps like the Rijksmuseum app with indoor navigation is impossible to test in the simulator. But I do love to have the app I work on next to Xcode. So I created Bezel to have the best of both worlds."
—Tom Lokhorst
Pricing
Unlimited free trial with watermark.
For a limited time — one week — only $19. After that, $29.
Bezel is a one-time purchase and includes 1 year of updates.
Bezel can be purchased at our website: getbezel.app
Questions
Q: What are the soft- and hardware requirements to use Bezel?
A: Any Mac running macOS 12 or later, macOS 14 Sonoma is already fully supported.
The connected iOS device can be any iPhone, iPad or iPod Touch connected via a lightning or USB-C cable running iOS 8 or newer. iPhone 15 and iPhone 15 Pro are already fully supported.
Q: Is Bezel available in the Mac AppStore, Setapp or other AppStores?
A: Not at this moment, Bezel is currently only available through our website. We might reconsider this in the future.
Q: Are there press licenses available to review Bezel?
A: Use the download link to get a fully unlocked version. No activation code needed. This version expires after some time, if you need extra time to review, please contact us at team@nonstrict.com.
Fact Sheet
Release date
September 26
Bezel website
https://getbezel.app
Company website
https://nonstrict.eu
---